Love & Hip Hop Star Refusing to Film with Miami Franchise
K. Michelle relocates to Miami and is refusing to join the Love & Hip Hop Miami cast.
Lisa Evans January 28, 2020 2:34pm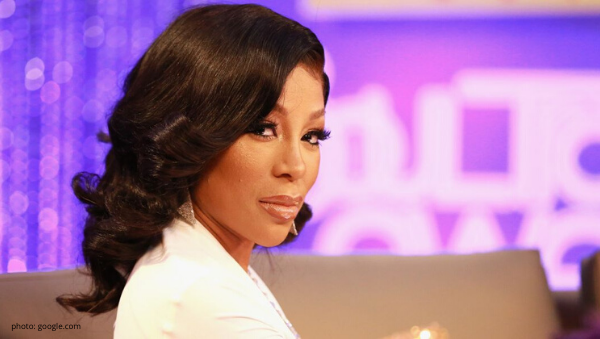 One of the most outspoken and recognized stars of the Love & Hip Hop franchise is making waves. K. Michelle who has graced our television screens as a cast member on the Hollywood, Atlanta, and New York series is refusing to join the Miami franchise even though she is now a Miami resident.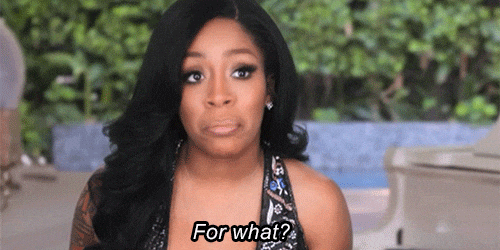 photo: giphy.com
Singer and reality star, K. Michelle has spent the last several years bouncing between Atlanta and Hollywood and was recently a minor role player within the Love & Hip Hop Hollywood cast.  Since joining the franchise, she has feuded with nearly every cast member and at times even with Mona Scott-Young.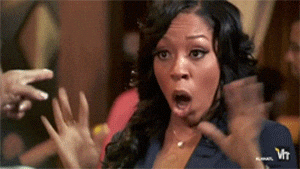 photo: giphy.com
Some of her most known feuds include Mimi Faust, Karlie Redd, Rasheeda Frost  and most recently Lyrica Anderson and A1.  Since none of those people are on the current series this leads us to believe that she may have a new enemy.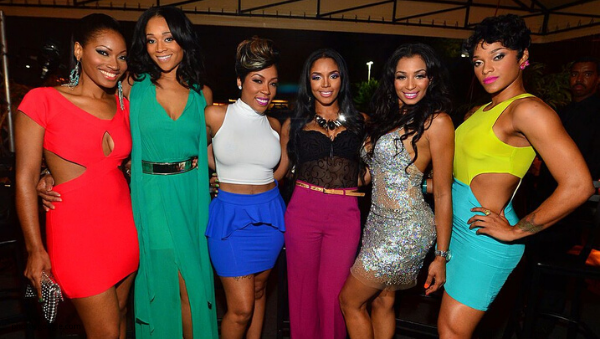 When pressed at her farewell party about why she would not consider switching franchises, the reality star responded: "Absolutely not. I don't do crackheads. I don't do well with drug addicts. I can't … they don't take no responsibility. I'm in a new place in life. If I know you on some stuff, then I'm just gone leave you there with the stuff." 
Girl what is the tea?  We need the tea! 
photo: giphy.com
K. Michelle and Joseline Hernandez who recently joined the Miami franchise have had a history and both have been known to shade the other in interviews.  And while they have not spent much time shading the other recently it is possible that K. Michelle is simply just moving on.
On the last season of LHHH, K. Michelle was making big changes.  She was working with a surrogate to bring her second child into the world and is looking to transition into the country music world.  She is simply living her best life.
As K. Michelle tend to bring the spice I would like to see her on the Miami franchise since that show could use as much spice as possible.  Mona, please do your Producer thing and get our girl back on our screens. Please and thank you!
Who do you think K. Michelle has tea on?  Would you want to see her join the Miami franchise?  Is this the end of the road for K. Michelle on Love & Hip Hop?  Let me know in the comments below.
---