Southern Charm's Season 7 Reunion Preview Is Here!
Find out who Craig Conover calls "trash" and a "homewrecker."
Ashley Hoover Baker January 22, 2021 12:02pm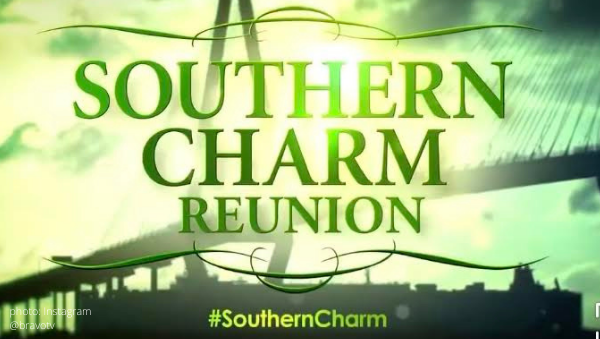 From the status of Kathryn Dennis and Leva Bonaparte's friendship to Austen Kroll's tanned ankles, the Southern Charm season 7 reunion promises to be jam-packed with shade and drama.
In addition to Kathryn and Austen, Craig Conover, Madison LeCroy, and Shep Rose filmed an in-person reunion, along with newbies Leva and John Pringle, to wrap up a very different feeling season of Bravo's hit show.
Hot topics:
Southern Charmers were served the gang's usual shenanigans, but through the lens of 2020's covid 19 devastation and the Black Lives Matter movement.
As always, the preview begins with shots of the cast getting ready for the filming. But once the cast got started, the feuding began.
Friendships and feuds:
Craig came in HOT- and I'm not just saying that because he's such a cutie.
The Sewing Down South CEO didn't hesitate calling Madison a "homewrecker" and "trash" that he doesn't want to share a stage with.
He even brought up "the minority thing" (insert eye roll emoji) to Kathryn who snapped, but that was just the beginning of Kathryn's spiral.
Kathryn and Leva got heated as they went back and forth about the backlash the mother of two received over the monkey emoji social media scandal. Leva reponded asking Kathryn, "Do you know how many death threats I get on the internet everyday" before Kathryn clapped back with, "You haven't seen this bitch in a while. I'm back, ok!"
Chilling.
Back to Craig…
He didn't stop with Madison and Kathryn. He went hard on John Pringle asking that if the father of two misses his kids so much, why he left them. EEK!
Moving on… Do you remember Monique Samuels' binder from the Real Housewives of Potomac reunion?
Well, Madison came armed with a folder of receipts on her phone for each cast member. I just hope Andy Cohen exposes more from Madison's folders than we got from Monique's binder. Like 2020 needed any more disappointment.
The highlight of the preview for me was Leva calling out Mr. Messy AF himself, Austen, after he yelled that she runs her mouth about everybody. That's when Leva said what many of us have been thinking…
"Go do something in the bathroom and calm your nerves.
View this post on Instagram
Watch for yourself!
View this post on Instagram
Which storylines are you most excited to see continue on the reunion? Sound off in the comments!
---