Shahs Of Sunset: Reza Farahan and Mercedes 'MJ' Javid's Friendship Update
Reza confessed,
Ashley Hoover Baker February 6, 2020 2:03pm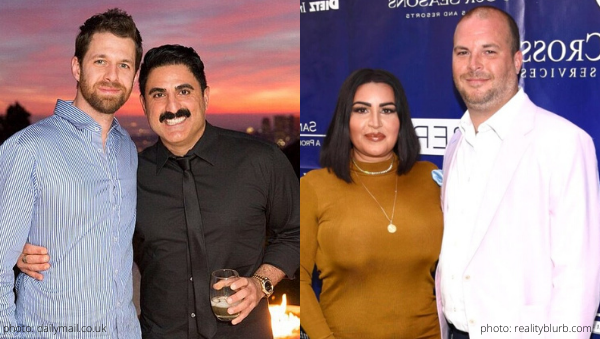 Shahs Of Sunset star, Reza Farahan, gives updates regarding his on-again off-again friendship with Mercedes 'MJ' Javid and her husband, Tommy Feight.
Reza said the feud with his former bestie, "Trumps Teresa [Giudice]'s table flipping. It's like next level. It trumps the Bethenny [Frankel] and Jill Zarin feud." Reza even confessed, "Nothing this bad has happened in my own life."
Mind blown.
What should viewers expect from season 8 of SOS?
In an interview Reza did with Yahoo Entertainment, he described season 8 as 'nuclear.' He continued, "Unfortunately, you guys are going to watch the demise of our relationship."
How do Adam [Neely] and Tommy [Feight] feel about it as your significant others?
"They are on our individual sides," Reza explains before noting he doesn't know what's happening on Tommy's end. He did speak for his relationship. "We are a united front. He [Adam] feels very betrayed and he's not ready yet and I'm praying that over time we all heal."
In case you missed it…
Don't get too comfortable, with this calm, level headed version of Reza. He is still getting messy AF. An Instagram post from January 24, 2020 featured a photo of the owner of beauty brand, Reza Obsessed, in the confessional with some shady hints at what's to come for fans of Shahs.
Reza captioned the photo, "OH Really??? The face you make when you're in the confessional chair and they're asking you crazy questions. They don't know you have ALL the receipts! The season starts out and she's like Shaggy singing "It Wasn't Me", but thanks to @gg_golnesa and @_destineyrose_ it ends with her singing: "Oops!… I did it Again". YOU SURE DID BRITNEY! That was you, you did that! 💔🤷🏻‍♂️ SEASON 8 OF #SHAHS PREMIERES ON 2/9 at 9pm on @bravotv 🎉🎉🎉🎉🎉🎉🎉🎉🎉🎉🎉🎉 It's the CRAZIEST, JUICIEST, FUNNIEST, MOST DRAMATIC Season we've ever had!!!"
In case you might be wondering what 'receipts' Reza is referring to, here is an article I wrote in May of 2019. Photos of messy text messages that were exchanged between Reza and MJ were posted online, then removed. Don't worry, I included screenshots in the article.
*Edit to add: I recorded a bonus episode of the On This Day Entertainment podcast to break down the premiere episode. From Nema Vand's blinding new smile, to Golnesa 'GG' Gharachedaghi's overwhelming 80's lewk, and Adam Neely's naked Jenga boys night while his husband, Reza Farahan, was out of town, I spill all the tea. I even drop some heavy revelations from Reza's appearance on Watch What Happens Live! and some insight to his feud with former bestie, Mercedes 'MJ' Javid and her husband, Tommy Feight!*
Do you think Reza, Adam, MJ and Tommy will eventually work through their issues? Sound off in the comments!
---