Which Selling The OC Stars Were "Bullies" To Alexandra Rose And Alexandra Jarvis?
"I felt completely shunned."
Ashley Hoover Baker September 2, 2022 9:53am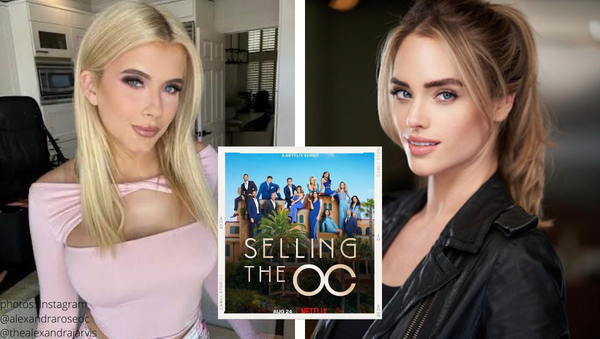 Alexandra Rose dished that two of her colleagues were "bullies" to her and her office bestie, Alexandra Jarvis after not being chosen by Netflix in the first round of Selling the OC casting.
In an interview with Page Six, the high-end realtor explained "everybody's, like, energy just kind of turned, and no one talked to us" in the Oppenheim Group's Orange County office.
Mean girls:
"Everyone thought that they were, like, superior over us, and Alex Hall, Polly [Brindle], they were bullies. They were mean and nasty and shunned us like we were, like, chopped liver."
"All they did was yell and talk loud and be obnoxious and, like, I'm just not like that."
Office outcast:
The vibes in the office go so bad Rose admitted it felt "uncomfortable being around them."
"So, when I was in a room with them, it was very awkward for me, and I felt very socially awkward because they just kind of suck the energy out of my soul in a sense," elaborated Rose.
"I didn't feel welcome, and I felt completely shunned."
Is anyone else surprised Neflix skipped over Rose and Jarvis in the first round of casting considering they were key players on the show? Sound off in the comments.
---