Tom Sandoval Calls Rachel Leviss "Thirsty And Immature" For Blocking Him On Instagram
"She is who she is."
Staff September 13, 2023 1:29pm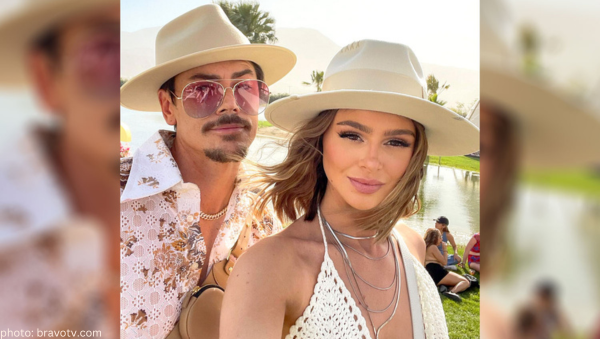 Vanderpump Rules star, Tom Sandoval, may be a tiger who can't change his stripes after all.
After announcing five months of sobriety, the Schwartz & Sandy's co-owner couldn't resist insulting his former paramour, Rachel [formerly Raquel] Leviss, on the red carpet.
While being interviewed by Extra, Tom said Rachel blocking him on Instagram after he wished her a happy birthday was "a little thirsty and immature, personally."
"She is who she is."
Regardless, the karaoke enthusiast wants the "best for her."
"I hope she's doing better and I hope she finds happiness."
View this post on Instagram
What do you think about Tom calling Rachel "thirsty and immature?" Sound off below.
---