Start Your Engines: RuPaul's Drag Race All Stars Is Coming Your Way In 2020
Check out the girls rumored to star on the 5th season.
Ashley Hoover Baker December 24, 2019 9:10am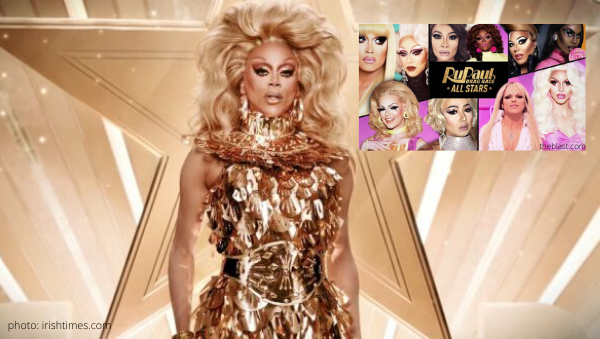 Start your engines, RuPaul's Drag Race All Stars is coming your way in 2020. The drag superstar announced the 5th season of RPDRAS is already filmed, featuring former fan favorites of the reality show, competing to be the "next drag superstar."
Though many fans speculated which former contestants could make a reappearance, nothing has been confirmed by the Drag Race social media accounts. With that said, you have to check out the Queens rumored to star on the show's 5th season, according to the sleuths at GayTimes.co.uk.
Keep in mind, there was a long list of Queens rumored to be featured, which was completely speculated by our friends at GayTimes. I modified the list, according to my own predictions (wish list) of who will be featured. Without further ado…
BAM! Alexis Matteo, the Queen to come in third on RPDR season three, is rumored to return for the latest All Stars installment. The evidence gathered by Gay Times states, "She was replaced for several gigs and also absent on social media." Do you think Alexis deserves Ru-demption?!?!
Next, let's talk about Miz Cracker, 'spelt [sic] like the snack and the racial slur.' She placed 5th on the 10th season of RPDR, winning one challenge in her time on the popular competition show. According to Gay Times, Miz Cracker cancelled her entire Australian tour and was notably silent on social media.
Could there be an Emancipation of Mariah in our future? Mariah, who came in 9th on season 3, may not have won any challenges in her time on RPDR, but her dry, deadpan wit and goddess essence got her invited back for several Drag Race episodes as a guest star. According to Gay Times, "Mariah didn't turn up for her usual weekly performances and didn't appear on her podcast with Morgan McMichaels – also absent on social media."
My final prediction may be wishful thinking for myself and all the other Britney Spears stans of the world, but let's talk about Derrick Barry. The world's best Britney impersonator originally appeared on the 8th season of RPDR placing 5th. Many drag fans agree that Derrick has elevated the most since her time on the show, resulting us begging the Queen, "Gimme More."
Derrick, a Las Vegas resident, is already scheduled to appear in the RuPaul's Drag Race Live residency show at Sin City's Flamingo Hotel, but don't count her out for a possible appearance on All Stars, as its already been filmed. Derrick truly is a "Slave" for her drag fans!
To hold you over until then, episodes of RuPaul's Drag Race: Untucked are available for streaming on WOW Presents' YouTube Channel, in addition to a plethora of holiday programming. Click here to see the lineup for yourself.
If you can't get enough of RuPaul and her girls, check out the Alright Mary podcast. Click here for the most recent episode!
Who would you like to see appear on RPDRAS? Drop names in the comments!
---