RuPaul's Drag Race: Sherry Pie Apologizes For Sexual Abuse
Ashley Hoover Baker February 17, 2021 11:42am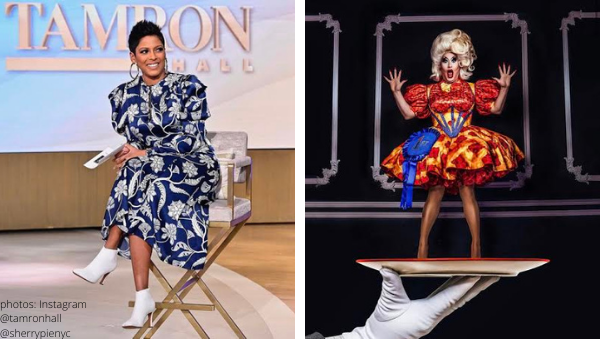 Disgraced RuPual's Drag Race contestant, Sherry Pie, apologized for the predatory acts that disqualified her from the 12th season of the ground breaking reality competition show. In case you missed it…
Sherry Pie appeared on the Tamron Hall Show as Joey Gugliemelli, her non-drag persona. "I'm here to apologize."
"There are no allegations:"
Joey began by clarifying that the victims claims were not alleged, as the statements made were true. "I admit to my wrongdoings- beyond wrongdoings, just horrible behavior."
The victims:
"I understand in lieu of this year how much pain I've caused. I wish I had their relationships in covid, through all of this. I just want to let the victims know and everyone else know that I am so sorry. I can't even begin to imagine the pain and the trauma I have caused."
"I've spoken to three of the victims. Two of them I still kind of speak to. One of them asked me to no longer contact them and I totally understand that."
What was his motivation?
"It was about the control, and fear."
This is when Joey explicitly explained that his several of his victims weren't strangers. "Most of these things ended up happening because of my immense fear of losing these people. I had relationships with a lot of these people prior."
Tamron jumped in to clarify that these people ranged from acquaintances, to people in his social circle, even his friends.
Will there be criminal charges?
Joey understands there may be time for his crime.
"I'm prepared to take any responsibility. Listen, when everything kind of happened, I'm not here to hide. Do you know what I mean? I didn't want to be somebody who was accused of something and kept denying denying denying. This isn't something that I deep down felt good about doing."
Mental health:
The season 12 early front runner was diagnosed with borderline personality disorder right before being disqualified from RPDR.
"You go from feeling very highs to feeling incredibly low. There's an immense amount of fear that comes with having BPD."
"I don't blame my mental health anything for anything."
Backlash:
Several members of the drag community and even a victim spoke out about Joey getting a tv interview after committing such vile crimes.
NYC drag queen, Jackie Cox, tweeted her feelings on Sherry Pie being given a national platform.
"I am publicly calling on @TamronhHallShow to reconsider giving Sherry Pie access to the platform of national television to tell their side of the story without first speaking with the victims of her abuses and allowing them to weigh in on their own trauma."
"Being a performer and public persona is not a right, it is a privilege."
"Sherry relinquished this privilege by their actions. Giving Sherry a spotlight without the forethought to reach out to victims is irresponsible, immoral, & wrong. I stand with the victims of Sherry's actions."
View this post on Instagram
Watch the interview for yourself:
Don't want to miss the latest in the world of Drag Race?
Check out the Alright Mary podcast for hilarious recaps and to stay up-to-date with news/gossip from Ru and her girls. Here is the latest episode.
Do you think Joey should have been given this platform? Sound off in the comments!
---