RHONY's Ramona Singer And Ex Mario Singer: Self Quarantine And Chill
Is romance brewing between Avery's parents during coronavirus scare?
Ashley Hoover Baker March 17, 2020 1:34pm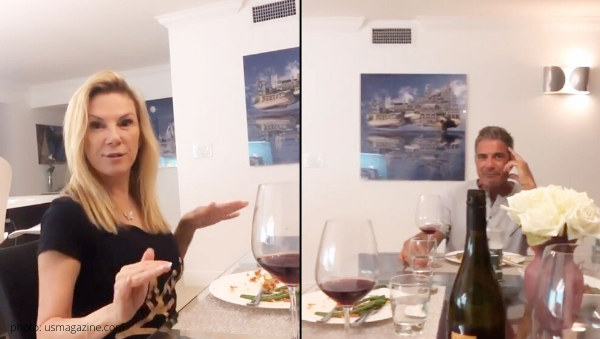 Are Real Housewives of New York's Ramona Singer and her ex, Mario Singer 'self-quarantine and chilin' together during the coronavirus scare?
The RHONY OG star spent Monday night having dinner at home with her ex-husband and their daughter, Avery Singer. The 24-year-old sparked rumors of romance when she shared video of their group meal. Thanks to @bravohistorian for capturing this video from one of Avery's social media accounts.
View this post on Instagram
Avery spoke to her cell phone camera to document, "Another family meal and you're not going to believe who I'm with," before flipping the video to show her parents seated at the same table. "I'm self-isolating with Avery's dad," the woman who accused Bethenny Frankel of not supporting other women said to the device. "He's making dinner every night."
Ramona and Mario divorced in 2016 and have remained on good terms. As per People, Ramona explained, "Mario had a mid-life crisis. He went through this really dark, weird place that I didn't even know who he was. Now Mario is back to the man he was when I married him. And he is charming and fun and great to be around."
Do you think Ramona and Mario will reunite on a romantic level? Drop your predictions off in the comments!
---