RHONJ Alumni Dina Manzo's Ex Husband Hired Mobster To Target Her New Man
Thomas Manzo could face up to 20 years in prison as well as a $250,000 fine.
Ashley Hoover Baker June 30, 2020 3:27pm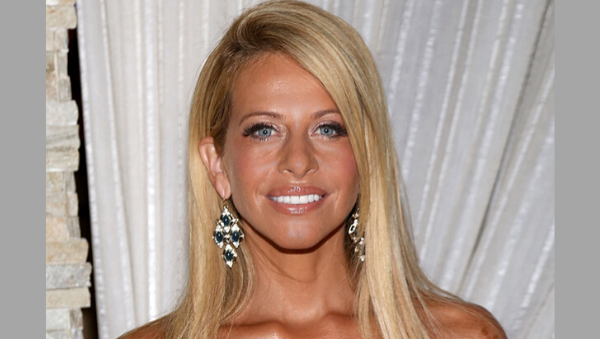 Joe Giudice may not be the only former RHONJ husband to go to prison!
Real Housewives of New Jersey alumni, Dina Manzo's ex husband, Thomas Manzo, hired a mobster to target her new man, David Cantin. 'Tommy' is charged with committing a violent crime in aid of racketeering activity.
Fox News reported Thomas "was arrested on Tuesday in New Jersey along with a member of the Lucchese crime family on charges of assault and racketeering." Tommy and John Perna's crimes were in exchange for an opulent wedding reception (at a venue owned by David) for Perna (of the Lucchese family) at a discounted price.
The charges:
Tommy was charged with falsifying and concealing records related to the federal investigation of the crime, whereas John was charged with conspiracy to commit wire and mail fraud related to the submission of a false car insurance claim.
"According to the indictment, Manzo allegedly provided Perna personal information about his ex-wife's boyfriend, including his residence, business addresses and vehicle, to help Perna locate the man in order to assault him, as Manzo allegedly requested," per NJ.com.
The attack:
John allegedly used a slap jack with "the intent to inflict serious permanent injury" during the assault, according to the indictment. Authorities added the alleged attack left the victim with a permanent facial scar.
The bargain:
In return, John got what he wanted- a "'lavish wedding reception at Manzo's restaurant for a fraction of the price' in August 2015, which was allegedly paid for by another Lucchese associate and close friend of Manzo's, according to the U.S. Attorney's Office. There were more than 330 attendees at the wedding, including many members of the crime family, authorities said."
The investigation:
The Blast reported, "During the investigation, federal grand jury subpoenas were sent to Thomas' venue demanding he turn over documents related to the wedding reception. Thomas reportedly refused to turn over any documents and even 'deliberately submitted a false document regarding the reception to the government, along with a false certification.'"
Tommy's lawyer's take:
"The allegations more resemble a fictional plot of a reality TV show and will be proven to be absolutely and totally false as it relates to Thomas Manzo."
View this post on Instagram
Dina has yet to comment on the charges against her ex husband.
Do you miss the Manzo family on RHONJ? Sound off in the comments!
---