Former RHOC Star Peggy Sulahian Blames Social Media Manager For Stealing Content
"I do wish Peggy had credited me, like even in her apology post she didn't tag me, she cropped my name out of our DM conversation."
Ashley Hoover Baker May 17, 2023 9:20am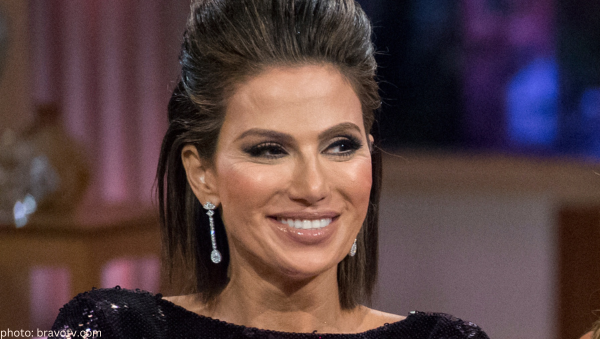 Called out!
Former Real Housewives of Orange County star, Peggy Sulahain, caught heat after stealing salad content from another's kitchen.
TikTok's Isabelle Heikens called out the one-season Bravolebrity after she copied content to her Instagram story without crediting the creator.
"Peggy, like Real Housewife Peggy," asked Isabelle before confirming, "Here she is, Peggy. The 100th Housewife… and there's her salad."
"It's a good-looking salad," she continued as identical photos of the salad Peggy posted and her original salad flashed behind her.
"You know who else makes a good-looking salad? Me … And on May 14th."
@isabelleheikens pointed out that Peggy blurred the original text before adding her own IDENTICAL text in a different font.
"Honestly I'm kind of honored that a millionaire thought my salad was nice enough to claim as their own, so, thanks, Peggy!"
The blame game:
This was just the beginning of salad-gate.
Instead of simply apologizing and giving credit to Isabelle Heikens, the former RHOC personality chose to throw her unnamed social media manager under the proverbial bus.
She posted the following message to her Instagram page.
"Earlier today it was brought to my attention that my social media manager reposted stories on my Instagram without giving credit to the original content creator."
Peggy persisted, "I put a stop to this and I have personally reached out to give my sincerest apology to the original creator. Hopefully you all understand this honest mistake."
After her apology, she shared screenshots of her apology and Isabelle Heikens' response.
Still uncredited:
After apologizing that someone lost their job over salad photos, Isabelle mentioned, "I do wish Peggy had credited me, like even in her apology post she didn't tag me, she cropped my name out of our DM conversation."
She added that a shout out would have been nice, "but we didn't get that."
"That's fine though."
"Me and Pegs are fine. So, we're good."
Does anyone else call BS on the fact that Peggy even has a social media manager? Drop your thoughts in the comments.
---