The RHOC Guide to Iceland!
The land of fire and ice queens!
Staff November 20, 2017 3:32pm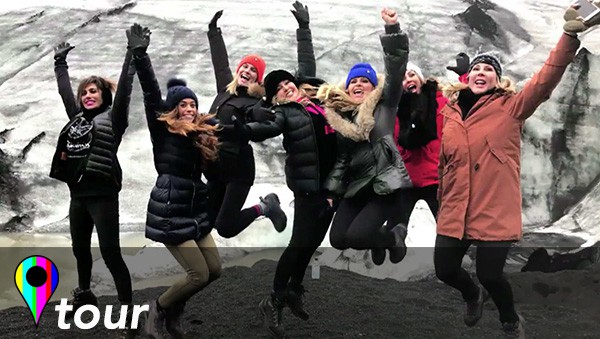 In Season 12, the Real Housewives of Orange County showed us what happens when you throw a bunch of ice queens in the land of the vikings! With our free self-guided tour, you can follow in the footsteps of the Real Housewives' unforgettable Icelandic adventure and scope out all the filming locations from their trip to the land of fire and ice.
1 . Get there on IcelandAir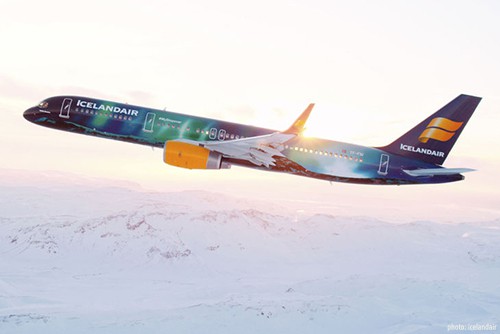 Whether it's from Los Angeles or Paris, IcelandAir is the easiest way to get to and from Keflavik International Airport in Reykjavik. They also offer some sweet vacation packages. — What happened here?! —
2. Let IceLimo Drive You Around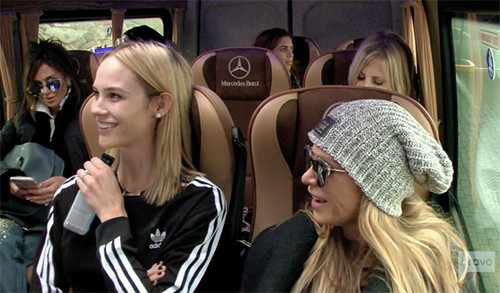 Between finding the Northern Lights and exploring volcanos, you'll want a good driver who knows just where to take you – like the experts at IceLimo. It's the most lux way to see the island. — What happened here?! —
3. Stay at Hotel Rangá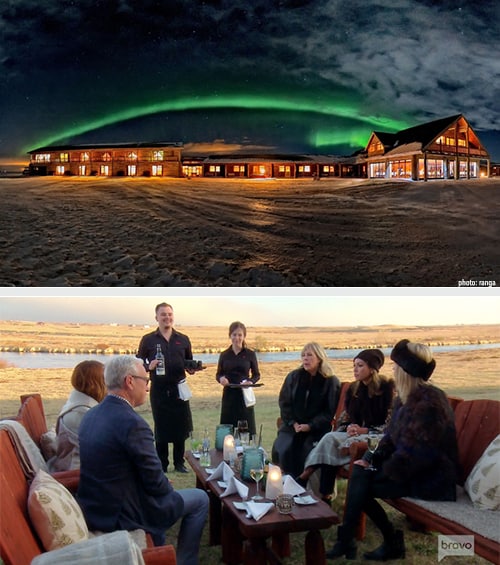 Not sure what's more memorable from this hotel in RHOC Season 12 Episode 16 – the wild hotel rooms or the wives eating fermented shark!? Set in the middle of the Icelandic countryside, the eclectic Hotel Rangá has a creative collection of rooms with varying themes. Central to many of Iceland's landmarks and attractions, it's an ideal home base while you explore! — What happened here?! —
4. Gear Up at Cintamani and Geysir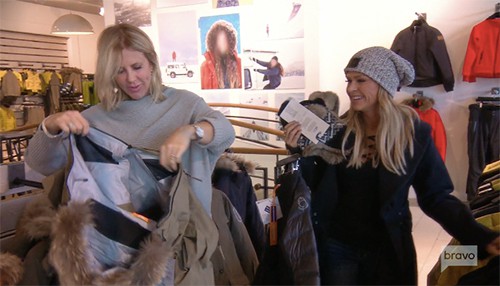 Just as the name suggests, Iceland weather can get a lot colder than 'ol Orange County! Cozy up with some new threads from clothing stores Cintamani and Geysir in downtown Reykjavik's bustling shopping area. — What happened here?! —
5. Chase a Waterfall!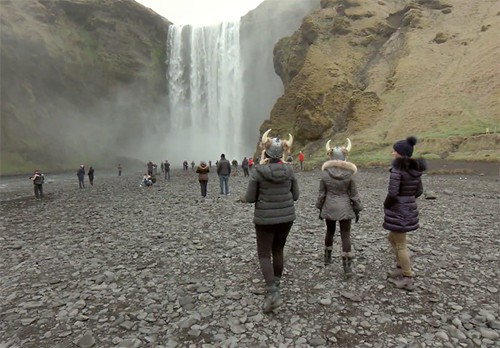 There are 100s of waterfalls in Iceland and Skogafoss is one of the largest. Better yet, you can get right up close, so bring a jacket. BTW double rainbows are a regular thing here! — What happened?! —
6. Breakfast at Skogafoss Bistro & Bar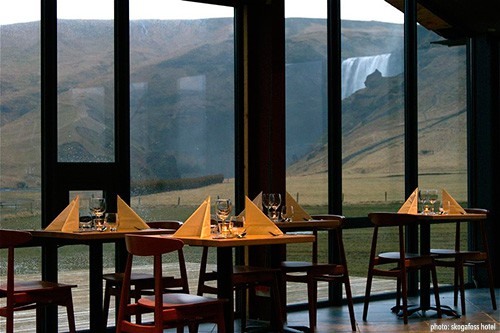 After exploring the waterfall, head down to the Skogafoss Bistro Bar for a bite to eat. Check out the menu for breakfast, lunch and dinner. — What happened here? —
7. Get a Glacier Guide!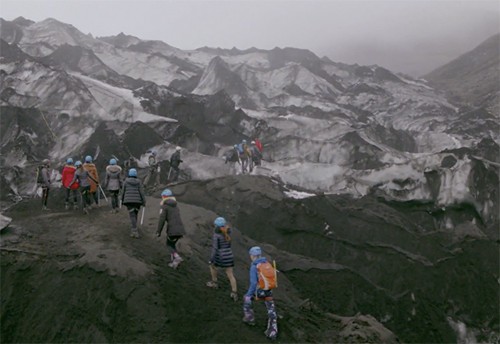 You'll need the pros to help you guide your way around a glacier. Arcanum Tours will show you and your friends around Sólheimajökull Glacier… AKA the glacier that kicked Vicki Gunvalson's a$$ and sent her to the hospital in RHOC Season 12 Episode 17 ! Check out Arcanum's other expeditions for more wild adventures. — What happened here? —
8. Explore a Black Sand Beach on ATVs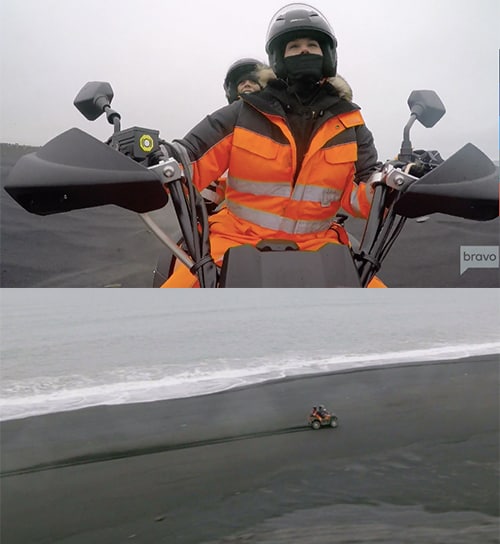 Forget about the OC's white sand beaches! Iceland's expansive black sand beaches will make you feel like you're on an entirely different planet. Arcanum Tours can hook you up with a thrilling quad experience on Reynisfjara Black Sand Beach where you can ride over dunes, through rivers and right up next to the ocean. — What happened here? —
9. Lunch at Rangá Restaurant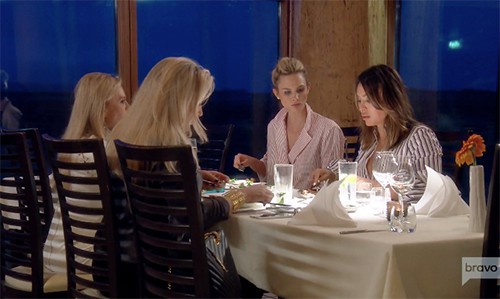 Back at the hotel, Rangá Restaurant serves up modern Nordic cuisine with locally sourced ingredients and a spectacular view of the rivered landscape. And, yes, they'll make you a sympathy casserole! — What happened here?! —
10. Roam Around Reykjavik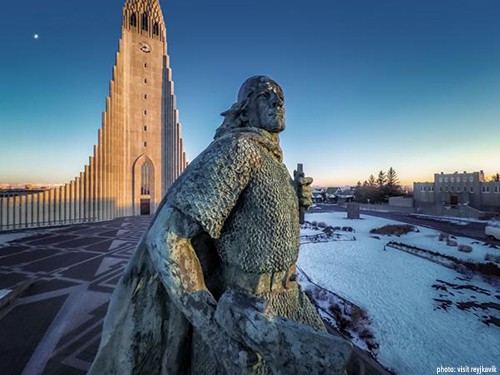 There's plenty of sightseeing to do on the island's biggest city, Reykjavik. Don't miss the world famous architectural wonder Hallgrímskirkja church. — What happened here? —
11. Whoop It Up at a Viking Party!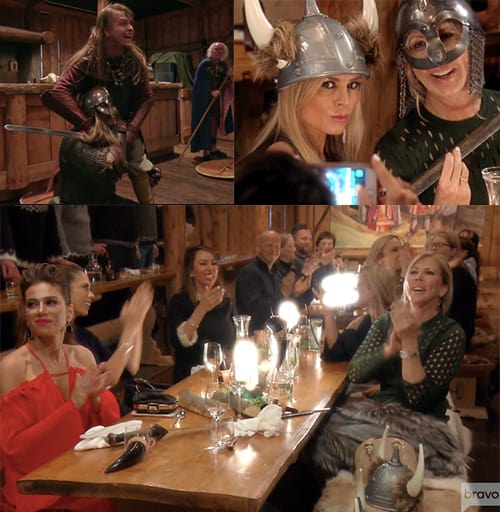 Wrap up your trip at the Saga Centre with an unforgettable viking party of Nordic cuisine and drinks followed by traditional singing and a wild sword fighting performance. — What happened here?! —
---