RHOBH's Lisa Rinna Shut Down Rumors Of KUWTK-Style Spinoff
"Really? When do we start. 😂"
Ashley Hoover Baker March 2, 2021 10:25am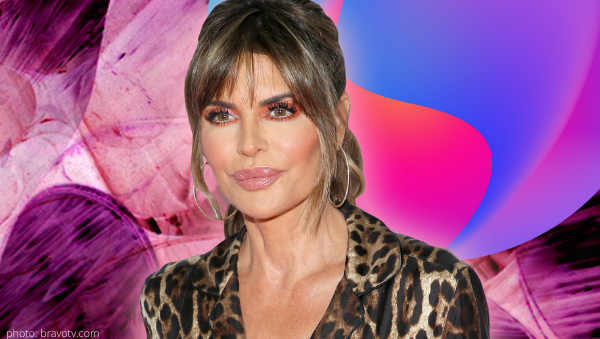 "You've heard a lot about me, but it's only true when it comes from my lips." –Lisa Rinna
….and apparently through her social media channels, as the actress-turned-reality tv personality confirmed that she and her family are NOT getting a Keeping Up With The Kardashians-style spinoff.
The post:
Instagram's @boredombybravo posted a meme of the controversial RHOBH star with her actor husband, Harry Hamlin, and their daughters, Amelia Gray and Delilah Belle.
The post referenced Scott Disick's hot and heavy relationship with 19-year-old Delilah Belle. (Scott's claim to fame, of course, is being Kourtney Kardashian's baby daddy.)
View this post on Instagram
Lisa's playful clapback:
In true Lisa Rinna form, she OWNED IT and responded to the post asking, "Really? When do we start. 😂"
Fans responded to Lisa's statement with comments ranging from, "I'm in!! I would watch Harry bake pies while you dance!!" to "I know you're loving this attention. This is beyond pathetic."
Another IG user added, "I will be there watching if Scott's on it🙊🙊🙊;" meanwhile, a different follower advised, "
stop pimpin yo kid, woman!"
The internet is a wild place.
Sources exclusively told
Page Six
there is "no truth" to the rumor of a Keeping Up With The Hamlins type of show.
Well, there you have it…
Having a hard time 'keeping up' with all the Kardashian/Jenner news?
Check out the Kar Dishin It podcast for hilarious recaps as well as the latest news and gossip about the famous family. Here is the most recent episode.
Would you like to see more of the Hamlin family than we already get on Real Housewives of Beverly Hills? Drop your opinion off in the comments!
---