RHOBH's Kyle Richards Featured In Halloween Kills Trailer
Never forget, this film is the cause of Kyle's season 10 bangs and her new nose...
Ashley Hoover Baker June 25, 2021 8:22am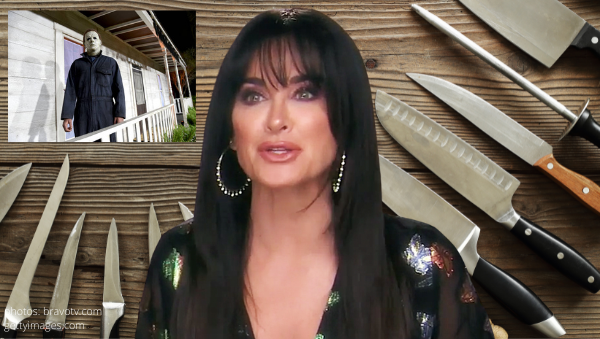 Did Kyle Richards trade the Real Housewives of Beverly Hills for the Real Housewives of Haddonfield?!
Don't worry, Bravoholics. It's only temporary. We know Kyle can't stay out of 'her town' for long.
The OG of the RHOBH cast put down her diamond temporarily so she could reprive her role as Lindsey Wallace in the horror movie franchise, Halloween.
Never forget, the latest installment, Halloween Kills, is the film Kyle cut her controversial season 10 bangs for. Oh, and it's also where she had the accident forcing her to get a nose job.
Watch the trailer here!
Will the franchise say Goodbye Kyle at the end of the film? There's only one way to find out! Halloween Kills premiers on October 15, 2021.
Are you a horror movie fan? If not, are you a big enough Kyle fan to brave the terror? Sound off below!
---