Rachel Leviss Blocked Tom Sandoval After He Publicly Friendzoned Her On Her Birthday
Remember when Sandoval taught Rachel what boundaries were? She finally set one!
Staff September 12, 2023 11:49am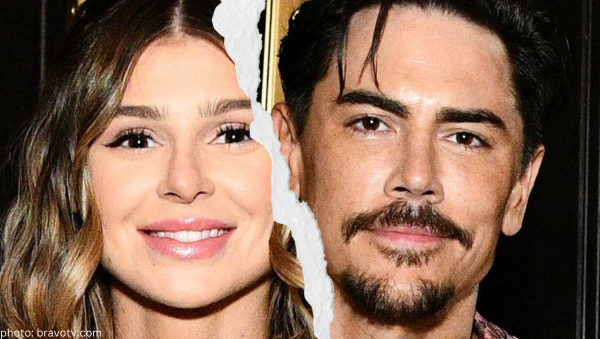 Vanderpump Rules alum, Rachel Leviss, FINALLY drew a boundary with Tom Sandoval … whom she slept with for months behind her 'friend,' Ariana Madix's back.
The former beauty pageant contestant blocked Sandoval on Instagram after he wished her a happy birthday … and put her back in the friendzone.
In case you missed it, Sandoval wrote, "Happy birthday Rachel."
"I hope ur finding peace and happiness."
"Miss u friend."
What a time to be alive …
View this post on Instagram
The VanderVerse took to the comment section to share their reactions.
"If he really cared, he could have called her or sent a private message to her. Him making that comment public was 100% calculated and it did not go well for him 😂"

"Why does she want attention nobody gives a flying duck"

"If only she did this 7 months ago or whenever it really kicked off"

"👏👏👏👏 About time yes she did wrong but he use her and drop het the minute everyone turn on him and left her to do it all alone"

"Go glen coco go!"

"The fact she posted it to her story is actually funny"

"The fact that she did it publicly makes me feel like she wants attention. She blocked him so it's not like he is going to see it"

"Idk I feel like if you wanted to find peace you'd just block him and keep it pushing not post it

good on her seems she is learning boundaries & just trying to heal & move forward with her life."

"She's pathetic to show it like girl be the bigger person he ain't sh*t don't be ain't shit too"
How do you think Sandoval reacted when he learned he was blocked by his paramour? Drop your opinion below.
---