Top Chef's Padma Lakshmi Notes Bikini Body is A Result Of Hard Work ... Not Crash Dieting
Ashley Hoover Baker May 7, 2023 9:03am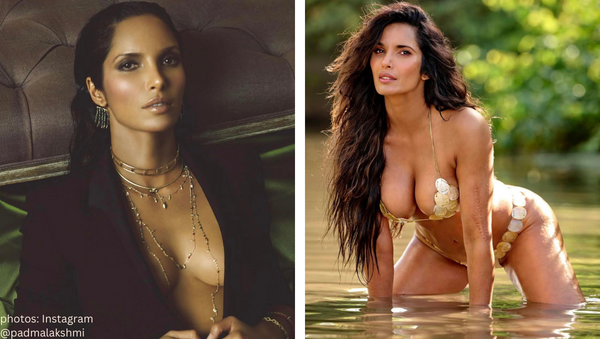 Top Chef host, Padma Lakshmi, explains how she got in shape to model for the 2023 Sports Illustrated Swimsuit edition with only three weeks' notice.
"It was surreal."
Padma dished to Page Six that she didn't crash diet but instead toned her figure for her bikini-clad modeling session. "I can't do [crash diets]." She reminisced on the time she tried the "Atkins diet" … for four hours (relatable).
"I had a wicked headache and was angry. I don't need to change my body. I just need to be toned and in shape. I'm not a different size now than before I got that call [to pose for SI]– I'm the same size."
Padma's three weeks in the gym before the Sports Illustrated shoot included "boot camp of boxing, jumping rope, working out with weights and rowing machines, every day."
"Luckily I was trying to lose the weight from Top Chef so I was in the gym a lot."
A proud Padma noted that getting a swimsuit modeling gig at age 52 is "almost sweeter happening at this age" than doing it when she was younger. "I thought it would happen one day for me when I was in my 20s and 30s and a model, but it never did, so I really thought that ship had sailed."
View this post on Instagram

If you're already caught up on Top Chef International All Stars, you can find Padma on the circuit promoting Taste the Nation, her cooking and travel series on Hulu.
Do you think there is a Bravolebrity – besides Padma – that lost weight as a result of diet and exercise, and not Ozempic or surgical procedures? Sound off below.
---