Meredith Marks Acknowledges Her Odd Behavior In Palm Springs
Possessed in Palm Springs!
Staff September 22, 2023 3:01pm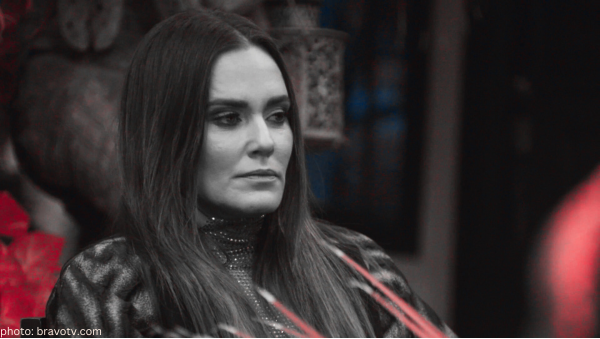 Meredith Marks knows she wasn't acting her usual self while she was in Palm Springs with her Real Housewives of Salt Lake City co-stars.
The RHOSLC OG 'engaged' in an online discussion regarding her behavior while at that dinner in Palm Springs.
Meredith took to Twitter X to express herself.
"I think I may have been possessed in Palm Springs."
Meredith stans were quick to encourage her to continue to conjure spirits.
We appreciated the demon who took over!! ❤️❄️

— Danny Pellegrino (@DannyPellegrino) September 22, 2023
… & we thoroughly enjoyed it 🤣 That episode has already been inducted into the Housewives hall of fame 👏🏽👑

— Colleen Brown (@COLLEEN____) September 22, 2023
You were, mother! And we lived for it

— Sasugay Boochieha (@countthickula) September 22, 2023
Yes and it was great fun 🤣🤣 especially asking the waiter to remove Angie 💀💀 his face 😂 we are here for you Meredith! Possessed or angelic 😉

— NinaLuna🐝🎶🐾🪶🌙🏴󠁧󠁢󠁳󠁣󠁴󠁿🌊🇺🇦🌈 (@NinaLuna1126) September 22, 2023
In addition to 'possessed,' how else would you describe Meredith's Palm Springs meltdown? Sound off in the comment section.
---