Mauricio Umansky And Emma Slater's DWTS Showmance Is Confirmed Amid Kyle Richards And Morgan Wade Dating Rumors
Mau and Emma allegedly had a PDA session with two of Kyle Richards' daughters present!
Staff October 23, 2023 3:23pm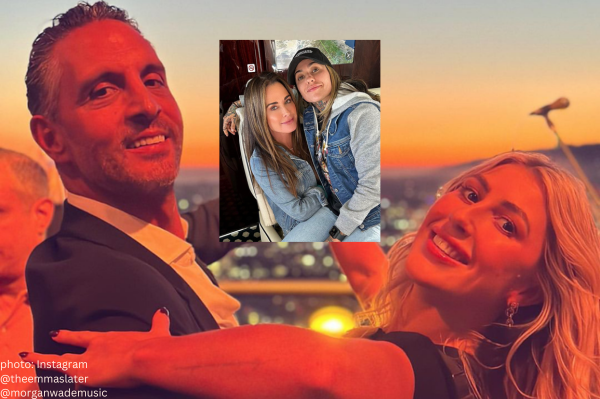 Things are heating up between Dancing With the Stars' Mauricio Umansky and his partner, Emma Slater, as TMZ reported the "pair walked away from their one-on-one dinner hand in hand" and came "across awfully couple-y."
Instagram's @FaceReality16 posted a DM she received from a follower with boots on the ground that confirmed a blind item about Emma and Mau from September 2023.
"I was at a party with Mo Thursday night."
"His DWTS partner was there and she was ALLLLL over him."
The OG Real Housewives of Beverly Hills' estranged husband and Emma allegedly "wouldn't let go of each other."
Here's the part that made me clutch my imaginary pearls …
Mauricio and Emma's alleged PDA "was in front of Alexia and Farrah."
View this post on Instagram
While Mau is canoodling with Emma – who my mom calls 'thirsty' every week during DWTS – his estranged wife, Kyle Richards, and her rumored girlfriend Morgan Wade were photographed chummed up AGAIN amid their separation.
View this post on Instagram

With evidence of Mau and Emma being more than just dance partners, the RHOBH13 trailer becomes even intriguing …
Drop your thoughts on Mau and Emma & Kyle and Mo's alleged budding romances in the comment section.
---