Lisa Vanderpump Makes Statement After Ferrari Crash Into Pump Restaurant
"No. We are not a Drive-Thru."
Ashley Hoover Baker January 6, 2020 9:29am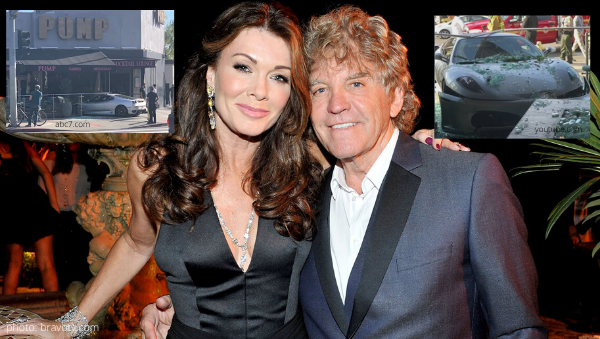 Vanderpump Rules boss, Lisa Vanderpump, makes statement after a Ferrari crashed into Pump Restaurant. "No. We are not a Drive-Thru."
View this post on Instagram
On Sunday, January 5, 2020, a car crashed into Pump, which has been seen on Bravo's hit shows Real Housewives of Beverly Hills and VPR. LVP's husband, Ken Todd, was on the scene and told Hollywood Life, "A Ferrari slammed through Pump at the intersection of Santa Monica Boulevard and Robertson in West Hollywood just after 2:00 p.m. Sunday."
Ken continued, "A female patron was slightly injured and taken to the hospital with cuts and we are very lucky that everyone else was uninjured and safe while dining during Sunday brunch."
Obviously, the incident terrified diners as the luxury car shattered the restaurant's glass window. The silver Ferrari went hopped the curb, and went into the outdoor patio seated area.  It's unknown what caused the car to crash into the restaurant.
TMZ reported, "We're being told by law enforcement officials familiar with the investigation that the accident doesn't appear to have damaged the structure of the building — the wreck just tore through Lisa's restaurant patio. Cops also say drugs and booze don't appear to be a factor here.
Ken was asked by TMZ "if he was pissed, and surprisingly … Ken's not! He says these things happen … c'est la vie."
Are you surprised by how mellow Ken was during the incident? Sound off in the comments!
---