Larsa Pippen Announced She Has Covid-19
....Then deletes the post.
Ashley Hoover Baker November 13, 2020 3:53pm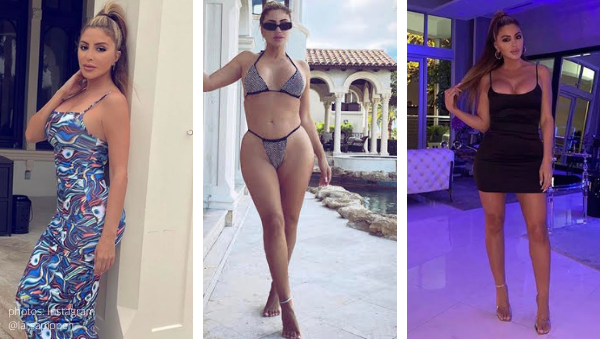 Real Housewives of Miami alumni, Larsa Pippen, took to Instagram to announce she contracted coronavirus.
The announcement:
The now-deleted IG story stated, "I've been battling covid for a week. It's no joke I've never felt pain like this!"
The text was layered over a photo the frenemy of the Keeping Up With The Kardashians sisters took of the view of her extended left leg and foot from her bed.
The photo:
Though Larsa deleted her story, this screen shot will live on forever…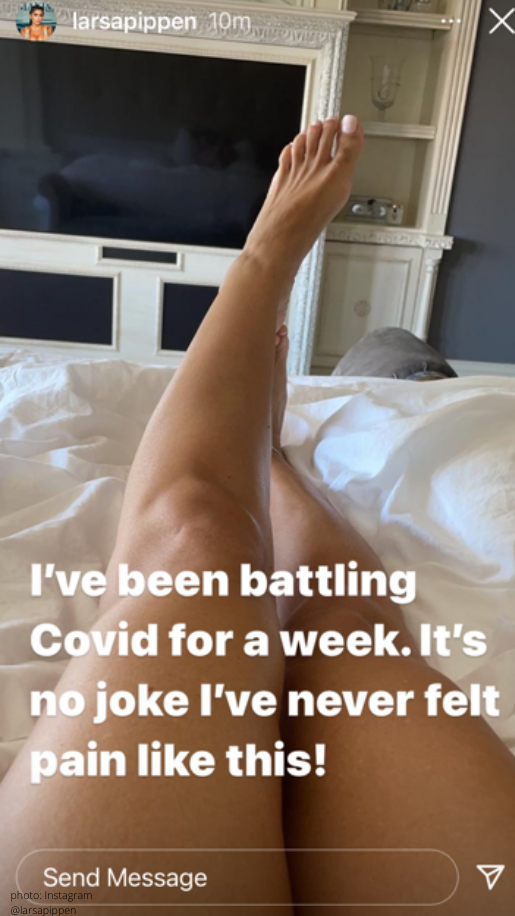 Keeping Up With Larsa Pippen:
The basketball legend's wife made headlines after confessing that she believes that rapper Kanye West "brainwashed" his wife, Kim Kardashian, and her sisters, Kourtney Kardashian and Khloe Kardashian.
Larsa spilled the tea on the Hollywood Raw Podcast. "[Kanye] has literally brainwashed the whole family into thinking I don't even know what," she said. "I don't even know. He talks so much about me being this and that and this and that."
Get the full scoop here!
Too much Kardashian/Jenner drama to Keep Up With?
Check out the Kar Dishin It podcast for the latest news, gossip, and episode recaps! Here is the most recent episode.
Do you have a theory on Larsa's covid announcement? Drop 'em off here!
---