Kristen Doute Accuses Pandora Todd Of Faking Accent On TV And Around Lisa Vanderpump
Staff October 12, 2023 4:58pm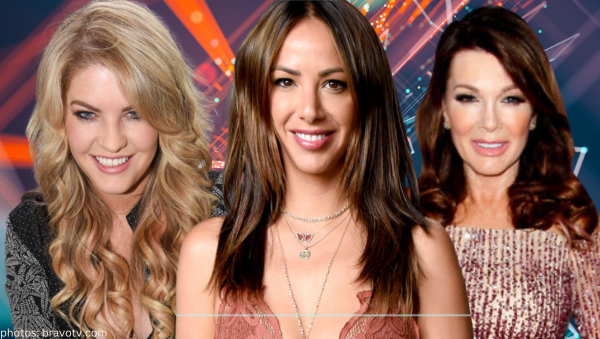 Vanderpump Rules alum, Kristen Doute, threw low-key shade at her friend, Pandora Todd Sabo.
The former SURver accused Lisa Vanderpump's daughter of faking her British accent.
During an episode of Kristen's Sex, Love, And What Else Matters podcast, she divulged "you hear her slipping in and out of the accent" at a party they both attended.
"She doesn't use the accent unless she's with her parents," added Kristen.
"Maybe it's a thing they have I don't know about like a respect thing. I don't know what it is."
The star of the unnamed VPR spinoff concluded, "Pandy, I love you, but the accent only comes out when you're on tv or with you're with their parents."
View this post on Instagram
Fans of Pandora and LVP came out in droves to take a stand against Kristen's shady claim.
"She's dual continents so having a British mother and father but being in America you will have a mixed accent!"

"This isn't news. It's an anthropological and linguistic phenomenon to change your speech pattern depending who you are with, including accent. I do it having grown up in countries. It's subconscious mirroring."

"Nobody came after Dorit for her accent changes like this 😂😂🤦🏽‍♀️🤦🏽‍♀️🤦🏽‍♀️"

"Let me just state as someone who lived in the UK as long as Pandora did, when I am around my British family my accent comes back. I don't even notice it!"

"Nah when I'm with my family my southern accent comes out when I'm around them. Leave Pandora alone"

"I mean is this a thing?? 😂 Dorit and Gina have been doing it for decades who cares 🤣"
What's your opinion of Kristen's claim regarding Pandora's accent. Sound off below.
---