Kris Jenner Was Not In Negotiation With Kim Kardashian And Ray J Over Sex Tape
"Kim and Ray J dealt with Vivid directly and with their lawyers."
Ashley Hoover Baker May 5, 2022 11:04am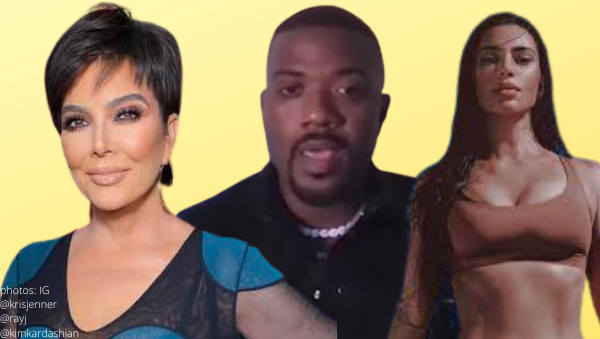 After Ray J's bombshell interview with Daily Mail exposing Kim Kardashian and Kris Jenner's involvement in releasing the infamous sex tape he made with Kim, TMZ clarified Kris's role …or lack thereof…  in the 'leak.'
Not it!
TMZ reported that Kim's mom "never negotiated with Vivid Entertainment, which distributed the tape back in 2007. We're told Kim and Ray J dealt with Vivid directly and with their lawyers."
Despite Ray J's claims that his deal with Vivid involved Kim and Kris, TMZ's sources maintain Kris "had nothing to do with planning the tape," and that Kris was "hands-off making the actual deal and had no contact with Vivid."
Moneymakers:
It appears that "Kim and Ray split a $1 million advance, and together they got a percentage of profits from the tape."After all, they starred in the highest-grossing sex tape of all time, racking up more cash than Paris Hilton's sex tape did.Mission accomplished, so kongrats Kim and Ray J on your achievement!
Elephant in the room:
Ok. The Kardashian camp is clarifying Kris's innocence in releasing a sex tape starring her offspring, but no one is trying to remove Kimmy's name from the narrative.
Is this a low-key confirmation- by the Kardashian/Jenner PR team nonetheless- that Kim was indeed involved in releasing her own sex tape? Drop off your hot take in the comment section!
---