Kim Kardashian Found Not Guilty Of Defaming Blac Chyna
Ashley Hoover Baker April 29, 2022 1:25pm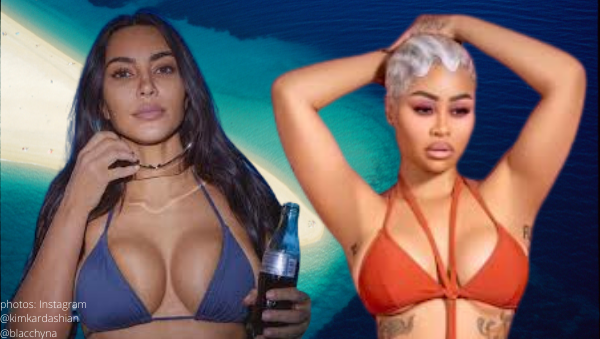 Good news for Kim:
As if Kim Kardashian wasn't already winning in life, she was cleared of the defamation charges from Blac Chyna.
According to reports from Page Six, "the court ruled that 'no statement' made by the Skims founder, 41, was 'alleged to be defamatory' against the 'Rob & Chyna' alum, 33."
"The court agreed that there is 'no evidence' to support that Kim had a 'responsible part' in defaming her brother, Rob Kardashian's ex/baby mama.
Still on the hook:
Kim hasn't completely been cleared…yet.
Although the mother of four "was absolved of the defamation charge, she is potentially still on the hook for alleged intentional interference with a contract."
Blac Chyna accused the Kardashian-Jenner fam of "using their influence to cancel a potential second season" of her reality show E! with Rob.
TheNews.com reported, "the producer of the 2016 reality series Rob & Chyna, Jeff Jenkins testified in court that "the couple never secured a second season for the series" as "BET, VH1, Lifetime and MTV were uninterested in picking up a show featuring Blac Chyna" as the star.
Due to the instability of Rob and Chyna's relationship, Jeff "would not pick up this show."
"There was no more Rob and Chyna."
Do you think Blac Chyna will have any wins in her suits against the Kardashians? Sound off in the comments!
---