Kim Kardashian Beat Hillary Clinton By A Landslide In Legal Trivia
"Oh, it was heartbreaking," explained the former US Secretary of State.
Ashley Hoover Baker August 24, 2022 1:31pm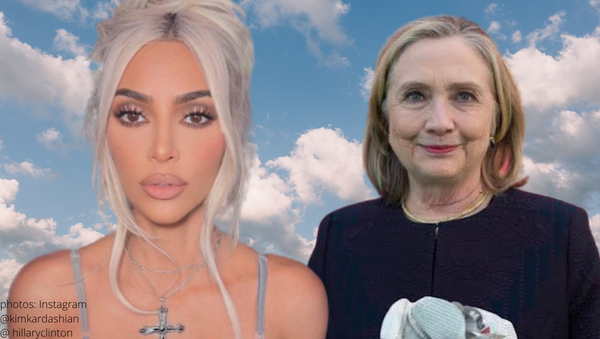 'murica…
Reality tv icon, Kim Kardashian destroyed former First Lady/US Secretary of State, Hillary Clinton, in a game of legal trivia for Chelsea Clinton's upcoming documentary series "Gutsy."
The score:
Kim =  11 /    Hillary = 4
According to reports from People, Hillary felt Kim had an edge on her from the start. "I think Kim has an unfair advantage."
Hillary's daughter, who acts as the show's quizmaster added, "Kim has studied more recently than you."
"After a round of questions on the use of deadly force, the difference between extortion and robbery, and when a claim of self-defense is permissible, Kim soundly beat Hillary" by seven points.
"Oh, it was heartbreaking," exclaimed the 2016 Presidential candidate after her embarrassing loss.
ICYMI:
Gutsy will be available on Apple TV+ Sept. 9th.
Do you think Kim had an advantage over Kim? Drop your opinion off in the comments.
---