Khloe Kardashian And Daughter, True Thompson, Diagnosed With Covid 19
"Luckily I have been vaccinated so all will be ok."
Ashley Hoover Baker October 29, 2021 12:04pm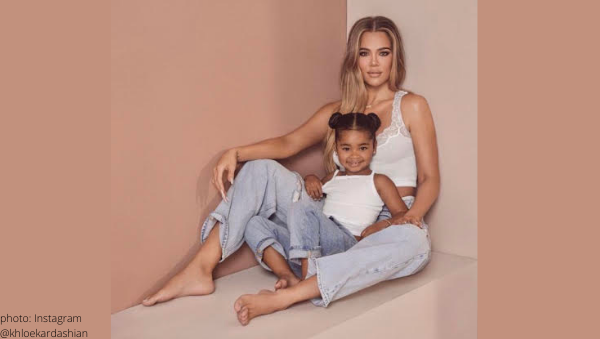 Keeping Up With The Kardashians alumni, Khloe Kardashian, and her daughter True Thompson, were diagnosed with covid 19.
Taking it to Twitter:
Khloe shared her and her daughter's scary news to social media.
Hi guys I wanted to let you know True and I tested positive for Covid. I've had to cancel several commitments and I'm sorry I won't be able to make those happen. Luckily I have been vaccinated so all will be ok. We will be over here in quarantine and following current guidelines.

— Khloé (@khloekardashian) October 29, 2021
There are no vaccines to protect 3-year-old True against covid, so hopefully, she won't battle long-lasting side effects.
Khloe's second covid diagnosis:
Never forget, Kris Jenner's youngest daughter with Robert Kardashian was diagnosed with coronavirus in 2020, as audiences witnessed on KUWTK.
"Just found out that I do have corona."
"I have been in my room. It's gonna be fine, but it was really bad for a couple of days. Vomiting and shaking and hot and then cold. I suffer from migraines, but this was the craziest headache. My chest would burn when I would cough."
"Having her [True's] dad here, it gives me a little more time so I can focus on just me trying to get better because this shit is unreal."
"Tristan doesn't live here, he has his own house, but I really appreciate how attentive and responsible he's been. We have a little system. He knocks, so I want him to really feel celebrated and loved. He's been helping take care of True while I have been on lockdown in my bedroom."
Need help Keeping Up With The Kardashians?
Check out Zachary Reality for the latest from the Kardashians/Jenners, the Real Housewives, and so much more!
Send your best wishes to Koko and True in the comments!
---