Photo Resurfaces Of Khloe Kardashian Dressed As A Pimp With Black Women On Leashes From Halloween '03
I'd like to know who told these five women this was a good idea?
Ashley Hoover Baker July 6, 2022 3:38pm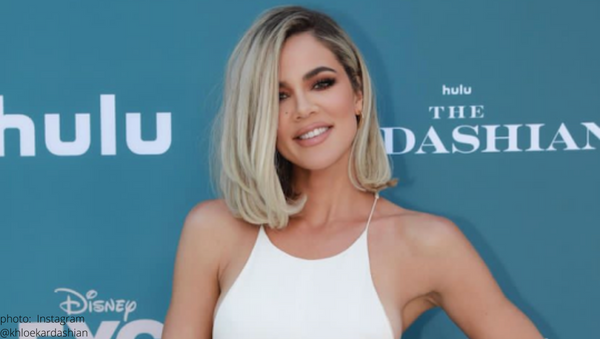 :: prepare to cringe ::
A photo resurfaced on Reddit of Khloe Kardashian dressed as a pimp, surrounded by Black Women on leashes from Halloween 2003, causing the internet to collectively lose its sh*t.
See for yourself:

Reddit reactions:
There is typically a variety of reactions from commenters on social media defending all sides of a scandal. That is not the case for the youngest of the Kardashian gals.
In a nutshell- there is no such thing as a positive spin for this…Are you hearing me, Momager Kris?!?!
"I'll never not be amazed that everyone involved thought this was ok."

"There's so much to unpack here but I think I'm going to drop it over the Pacific Ocean instead."
"Did not one of even think… 'hmmm.. maybe this isn't a good idea.'"
"This photo has NO justifications, so no one even try."

"This is actually one of the worst things I've ever seen a celebrity do."
"Now we know why she's changed her face so dramatically to distance herself from her slave cosplay? And this is the best Kardashian? Oof!"

"Modern contemporary slavery."
I'm writing this from Las Vegas, so can I entice you with a friendly wager? How long until Kris orchestrates another Kardashian/Jenner saga to cycle Khloe's scandal out of your news feed? Sound off in the comments.
---