Khloe Kardashian Slams Haters For Looking 'Sad' In The Comments Of New Photo Shoot
Koko reminded the haters, "I've lost over 60 pounds over the years."
Ashley Hoover Baker January 4, 2023 6:16am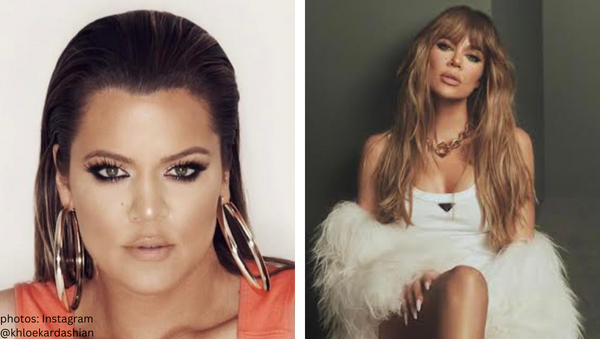 In the wise words of Khloe Kardashian's muse, Taylor Swift, 'Haters going to hate hate hate' … and that's just what they did in the comment section of Koko's photos for Sorbet Magazine.
The Keeping Up With the Kardashians alum wore clip-in bangs which the reality tv icon credited for changing the shape of her face and many simply weren't having it.
The clap back:
The Revenge Body star reminded her followers about her dramatic weight loss over the course of her time on television. "I openly talk about my nose job and anyone who 'looks up' to me must know I've lost over 60 pounds over the years."
"So recently the only change is the bangs," explained the mother of two before stating, "I didn't know I had to do a running list."
"Either way, attacking someone is sad in my opinion. Unprovoked is the saddest part."
Before concluding her plea, Khloe noted, "If you are offended or don't like what you see, you simply don't have to say anything."
my favorite shot from my shoot. Fun fact: I wore clip on bangs for this shoot. It was fun to give a different look and not be committed. I am surprised with how much I liked the bangs even though they changed the shape of my face, I still liked them. Would you ever get bangs? pic.twitter.com/NY3aZTbejn

— Khloé (@khloekardashian) January 3, 2023
ICYMI:
The comment section was set ablaze by followers sharing their unwarranted opinions.
Here are some highlights before Khloe's team deletes the negative posts …
"So many changes… for someone with a tv show that promotes loving yourself… it should be also practiced… just my point of view"

"I like the original Khloe. There was nothing wrong with you the way you were. Such a shame.

"Girl you lyin 😂"

"Have a cheeseburger."

"Baby cakes. Well done for the weight loss. But the unrealistic photos have to stop to protect the younger generation."

"Body dysmorphia is real"

"I officially never want to eat again 😢"

"Theres so much more to you than your looks. I wish youd concentrate on something else great about you."

"Why can't you just be yourself? You are gorgeous! Try being natural and please stop using a diabetes medication you don't need!"
"Remember people, you're just broke"
What's your opinion on Khloe's evolving appearance? Sound off below.
---