Jonathan Van Ness Was Gaslighted By Dax Shepard
The Queer Eye star noted, "Every single thing I said had pushback."
Staff November 18, 2023 5:50pm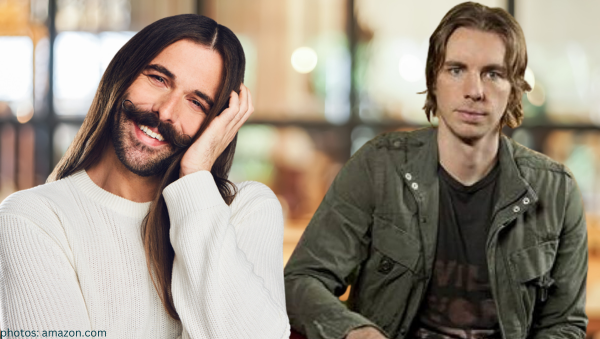 Queer Eye's Jonathan Van Ness had a disappointing experience with actor/comedian Dax Shepard.
The effervescent Netflix personality made an appearance on Dax's podcast, Arm Chair Expert, and wasn't impressed with his character.
Although Dax was consistently combative throughout the interview, the conversation came to a boil when Dax refused to discuss factually correct intersex statistics.
"It's really gaslighty to say, 'I can agree with you on nine of ten things, but that I disagree on one thing and you're going to label me?!'"
"Well, he wasn't agreeing with me nine out of ten [times]."
Dax "was actually disagreeing with me on every single thing I said."
"I did [feel like I was talking to my dad]" when trying to deliver factual information during the interview.
"Every single thing I said had pushback. Every single thing."
"I was absolutely right about my intersex statistics which they went on to say in their fact check and then really didn't spend any more time on that."
Dax "dressed me down for that … said it was wrong."
"I also thought this was funny, and this wasn't edited. This was true…"
Jonathan told Dax, "Transphobes would say that this is an overly blown number."
"Then, he immediately said, 'Well, I do think that's an overblown number."
Dax "was completely wrong."
"I almost got up and left twice. It was intense."
The reason JVN didn't leave was because the interview was conducted in Dax's home. "You're not sitting in an office like this. You're literally in someone's house."
"You don't really feel like you're in your power" in that environment.
View this post on Instagram

Drop your thoughts about Jonathan's experience on Dax's podcast in the comment section.
---