Juan Pablo Galavis Was Approached To Be On Clare Crawley's Season Of The Bachelorette
Producers said that Clare wanted to make peace with him.
Ashley Hoover Baker February 12, 2021 3:59pm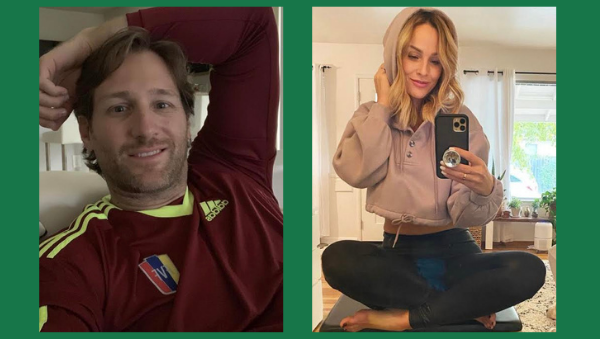 Season 18's Bachelor, Juan Pablo Galavis, was a guest on The Ben and Ashley I Almost Famous Podcast with Bachelor Nation'sBen Higgins and Ashley Iaconetti.
Juan Pablo dished on how he was portrayed on the show and that he was approached to be on Clare's season of The Bachelorette.
Juan Pablo's 'edit':
The season 9 Bachelorette contestant analyzed how he came across to viewers.
"I did what you were supposed to do on the show: eliminate girls until you get one."
He explained to the popular co-hosts, "I was made a villain because I was honest."
Not a good fit:
"Because I didn't propose to somebody that I knew for 40 hours… I had never proposed to somebody in my life at that time. If being honest was a bad thing, I guess I wasn't good for the franchise."
"I was going to go on Clare's season because I got a call from the producers that said, 'You know, Juan, Clare wants to make peace with you.'"
The offer was met with skepticism from Juan Pablo.
"I don't even know if she for real wanted to [make peace]. It could be a producer calling me- and then Clare being like, 'What are you doing here? I hate you!' But I thought about it."
Thoughts on Clare and Dale Moss' split:
"Maybe it was too rushed," Juan Pablo inferred.
"At the end of the day, I know she wants to be a mom. I just want her to be happy. She's been every year, trying and trying…"
He added, "I feel like if she stops trying, it'll happen."
Want to stay up-to-date 0n all things Bachelor Nation?
Check out the Get'n Cozy With Erin Hill podcast for exclusive interviews, news, and gossip. Here is the most recent episode.
Do you think Clare really wanted to make peace with Juan Pablo or were the producers trolling for drama? Drop you opinion off in the comments!
---