JoJo Siwa Calls Out Tom Sandoval For "Pissing In A Corner" And Not The Bathroom
"He just whipped it out."
Staff September 14, 2023 2:11pm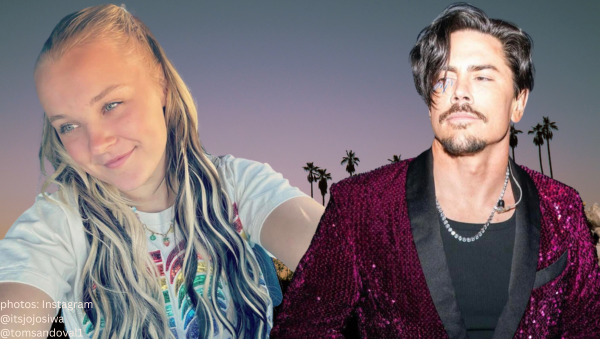 Vanderpump Rules villain, Tom Sandoval, left his mark while filming Special Forces: World's Toughest Test.
According to his co-star, JoJo Siwa and podcaster Howie Mandel, Tom "wasn't potty trained yet" when he filmed Fox's competition series.
"Tom, I'm sorry. I'm exposing you here," began the child star.
"I'm not mad about sharing this because we all got in trouble for it."
Jojo explained, "We had very crappy bathrooms on Special Forces."
"Our bathroom situation was janky and you had to take a buddy and you had to run and it was a whole thing."
The bathroom procedure proved too difficult for the karaoke enthusiast to follow and he pissed in the sleeping quarters.
"The DS comes to our accommodations and they're like, 'Somebody pissed in a corner and didn't feel like going to the bathroom in the middle of the night."
Although the whole cast "got in trouble for it," the perpetrator was eventually found.
"It turned out to be Tom."
The TomTom and Schwartz & Sandy's co-owner "He just whipped it out and pissed in a corner."
When Tom eventually was caught, he defended his action by stating, "I just thought it'd be faster."
View this post on Instagram
Is anyone else NOT SURPRISED by Tom's lack of respect for his bunkmates? Sound off below.
---