Jessica Chastain Is Team Sophie Turner Amid "Fascinating" Split From Joe Jonas
"Holding the children's passports...?"
Staff September 23, 2023 7:55am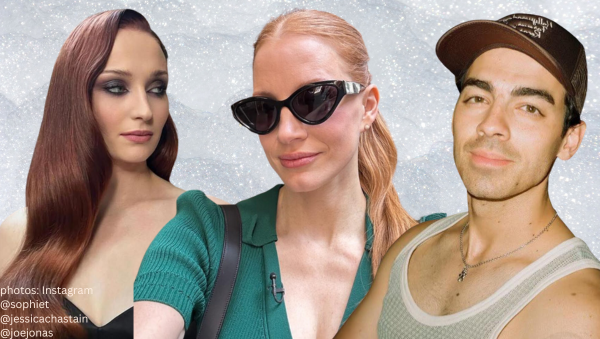 Jessica Chastain is TEAM Sophie!
The A-List actress took to Twitter X to retweet rexeet a post that dragged Joe Jonas for trash amid his split from Game of Thrones star, Sophie Turner.
Jessica acknowledged how the Jonas Brothers crooner was over-confident in how his separation would play out in the media … especially since Joe tried to steer the narrative.
"The way Joe Jonas miscalculated his popularity with his transparent attempts at PR manipulation, particularly when the North remembers is FASCINATING."
The Zero Dark Thirty actress didn't stop there.
She continued to defend Sophie and the couple's daughters.
"And holding the children's passports to keep them from their mother? "
The Oracle @rgay 🤍 https://t.co/RosjKuXW0m

— Jessica Chastain (@jes_chastain) September 22, 2023
ICYMI, Page Six reported the Game of Thrones actress filed a lawsuit to request their two daughters relocate to England with their mother.
Sophie seeks "the immediate return of children wrongfully removed or wrongfully retained," despite the 'Cake By The Ocean' crooner's wishes.
Let's clarify the term 'wrongfully retained' …
On September 20th, Sophie filed that she and the Jonas Brothers crooner agreed their "forever home" would be in England, where their oldest daughter, Willa will begin school.
"They officially relocated from Miami to England on April 10, 2023" and Sophie "began filming the mini-series 'Joan' nearby."
At the same time, Joe "began his tour with his brothers."
"With hesitation," the former couple agreed to have their daughters travel with their dad as he had more free time in his schedule … which Joe infamously used as a photo op to make Sophie look inept. 
"The children would then at least be able to spend some time during the day with one of their parents until the Mother finished her filming commitments."
The documents clarify that the girls touring with Joe is a "temporary arrangement."
Court docs claim Joe "has possession of the children's passports" and "refuses to return the passports to the Mother and refuses to send the children home to England with the Mother."
Do you think the court will agree with Jessica and side with Sophie? Sound off below.
---