Fired RHOSLC Star Jennie Nguyen Explains Her "Point Of View" After Racist Social Media Posts Surfaced
"I am proud to say that I have the freedom of speech, to choose, and have an opinion."
Ashley Hoover Baker January 26, 2022 5:39pm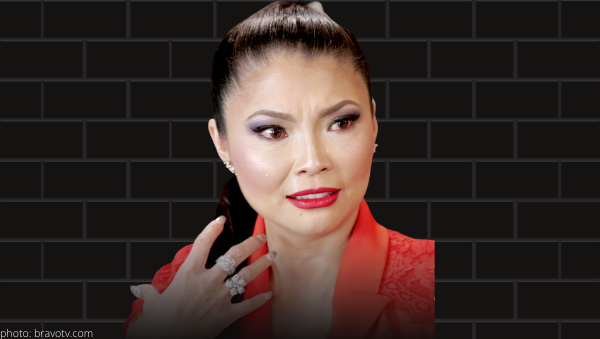 Terminated Real Housewives of Salt Lake City star, Jennie Nguyen, took to Instagram live to share her "point of view" on the social media posts that got her fired.
ICYMI…
We were all rooting for you, Jennie Nguyen!! (I hope you read that in Tyra's voice.) #jennienguyen #RHOSLC pic.twitter.com/czjirUnOQj

— OnThisDayENT (@OnThisDayENT) January 19, 2022
Taking accountability???
"It's an old post…in 2020…during that time I had a team of people that are helping me- whether they posted or I posted- it doesn't really matter. It's on my account, I'll take full responsibility and accountability for what was posted."
**Shady aside- I started following Jennie on Instagram right after she was announced as a new RHOSLC cast member. Homegirl didn't even surpass 2k followers until several episodes aired. My point? Why would she have a social media team when she doesn't have a significant following or fame?**
Ok. Back to business…
The mother of three continued, "My viewpoint during that time in 2020 was emotional it brings back a lot of memories during that time when we went through such a tragic, terrible year."
"I'm taking full responsibility and accountability for the things that was [sic] posted on my account- whether it was me or somebody else- it's on my account."
"I'm big enough to understand that those posts are very sensitive and inappropriate to the point where it is disgusting."
Difference of opinion:
"I want you to understand my political stance, I still support that. I am very proud to be a Republican. I am proud to say that I have the freedom of speech, to choose, and have an opinion."
"I respect your opinion, I respect your political stance. We are different."
Am I the only one confused?
Within seconds, Jennie called her posts from 2020 "disgusting" yet stood by her opinion and her freedom of speech. Which is it, boo?
Oh, and Jennie had a random Black man sitting next to her during her IG live.
Make it make sense.
Need help staying up-to-date with all the Real Housewives drama?
Check out Zachary Reality for the latest from Bravo, Bachelor Nation, and beyond!
Do you think Bravo made the right decision by parting ways with Jennie? Sound off in the comments!
---