RHOC's Dr. Jennifer Armstrong Separates From Ryne Holliday And Requests Full Legal And Physical Custody Of The Kids
I, for one, blame Mr. Puppers...
Ashley Hoover Baker May 17, 2022 10:26am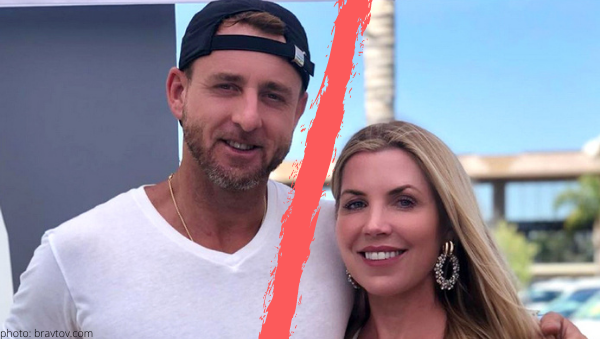 After eight years, three kids, and one (very possessive) Mr. Puppers, Real Housewives of Orange County's Dr. Jennifer Armstrong filed to legally separate from her husband, Ryan Ryne Holliday.
Things that make you go hmmm…
Having filed the separation due to "irreconcilable differences" as per reports from the Daily Mail, Bravoholics are left confused as Jen is requesting full legal and physical custody of their three children.
But, like, wasn't Jen the breadwinner of the family while Ryne cared for their three children?! Is anyone else confused as to why Jen would only want Ryne to only receive visitation? This feels weird…
Where's the shock?
After seeing the awkward AF dynamic between the parents of ten-year-old twins and a nine-year-old, I can't imagine RHOC fans being rocked by this announcement, nor do I predict Heather Dubrow and Dr. Terry Dubrow were surprised.
Do you remember how Terry called their relationship out after their couples' dinner party? Honestly, I felt really bad for both Jen and Ryne in that moments as they both seemed so unhappy and well, stuck, together.
ICYMI, Jen and Ryne took some time apart after RHOC began to air and decided to try to make it work again.
Hopefully, this is legal separation is best for all parties involved-especially the kids…
Do you think Jen will get full custody of the kids over Ryne? Drop your opinion off in the comments.
---