Erika Jayne Promises "You'll Hear From Me Soon" When Asked About Tom Girardi's Indictment
True to form, EJ snapped at the reporter.
Ashley Hoover Baker February 2, 2023 9:25am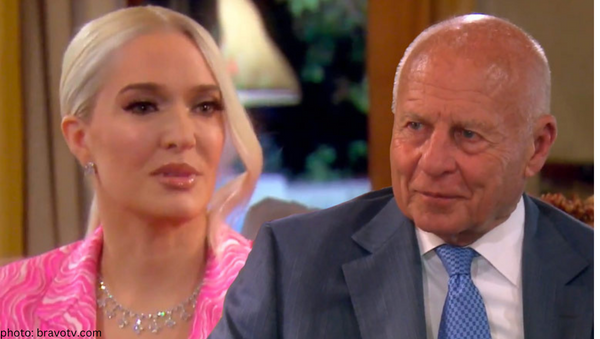 Real Housewives of Beverly Hills star, Erika Jayne Girardi, was seen in public for the first time since her estranged husband, Tom Girardi, was indicted for stealing $18 million from clients.
Paparazzi from the DailyMail caught up with the XXPEN$IVE singer leaving the Burbank Town Center as she walked to her car.
When asked what her reaction to Tom's legal woes, Erika stated, "I have something to say, but not right now. You'll hear from me soon."
The reporter continued to ask EJ if she was concerned about "her situation," to which she replied that she wasn't worried about herself.
Erika's nonchalant attitude did a 180 when she snapped after being asked more questions about the high-profile case that Bravoholics watched play out on RHOBH.
"Did you not hear what I just said to you like five seconds ago? That when I would have something to say, I would say it to you."
The controversial RHOBH filed for divorce in 2020, but it has yet to be finalized.
---