Chrishell Stause Exposed People's Choice Awards For Not Allowing GFlip Attend As Her Plus One
"Sure this means I will never be nominated again but honestly fu."
Ashley Hoover Baker December 7, 2022 6:39am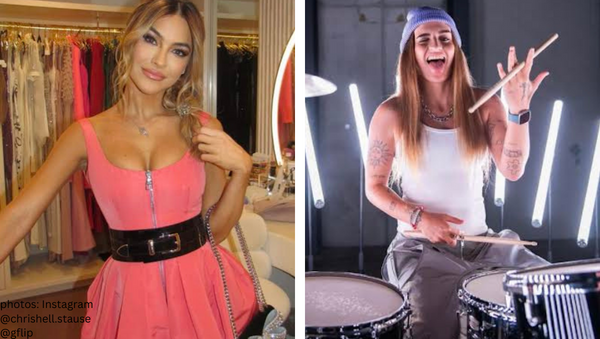 Speaking out against injustice:
Chrishell Stause exposed the organizers of the 2022 People's Choice Awards for not allowing her non-binary partner, GFlip, to attend the ceremony as the Selling Sunset star's plus one.
The actress-turned-real-estate-agent-turned-reality-tv-icon took to Twitter to call out the double standard between her and her heteronormative co-stars.
I am on the sauce a bit so I will prob regret this later. BUT people's choice didn't allow me to bring my partner to the awards. I could ONLY bring a plus 1 if it was a cast member. Wtf
Sure this means I will never be nominated again but honestly fu

— Chrishell Stause (@Chrishell7) December 7, 2022
The guest list:
This is where it gets messy.
According to the Days of Our Lives alum's thread, "EVERY single cast member invited and some had plus ones. I was nominated for best realty star and yet they said NO. Again fu. … I didn't know till I got there that everyone was invited. So wtf was the issue?!"
"If you are going to invite the whole cast of #sellingsunset @peopleschoice awards then why did my plus one HAVE to be a cast member or other wise told I do not get a plus one..??," asked the high-end real estate agent.
"If no other cast invited then that would make sense but…"
"Up until a few days ago I was fighting to get them in and only to see everyone invited. Gtfoh."
How do you think the executives of the People's Choice Awards will take to Chrishell's bombshell? Sound off in the comments.
---