Chris Harrison: Matt James Felt 'Pressure' As First Black Bachelor
"There's a lot of weight on his shoulders, and he owns that."
Ashley Hoover Baker December 31, 2020 11:59am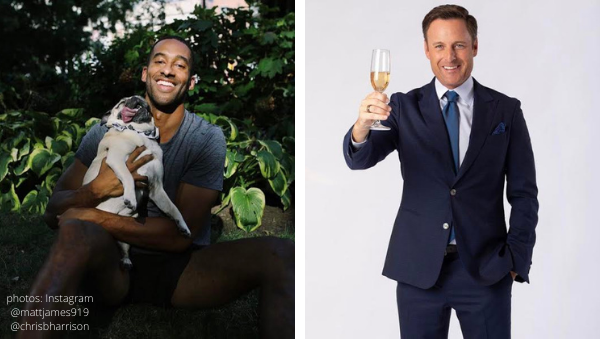 Bachelor Nation's legendary host, Chris Harrison, gave a sneak peak into Matt James' "wild ride" this season.
Since Matt is new to the franchise, Chris felt pressure to learn the inner workings of the show.
Chris dished to US Magazine, that there was "a sense of innocence" and "naivete" with Matt.
"There were some times where we'd be walking a thousand miles an hour and talking, he would just stop and say, 'Guys, I don't know what you're saying. I've never done this. I don't know what a rose ceremony is,'" the longtime host detailed. "And we're like, 'Oh, my gosh.' We had to really go back and learn our ABCs and spoon feed this guy."
On being the first Black Bachelor:
"Night one, he tells me he feels pressure being the first black Bachelor. That's real. He feels like 'I have to serve a community. I have to serve a family. I have to serve myself.' There's a lot of weight on his shoulders, and he owns that. He really leans into it, and I love it."
How did Matt handle the pressure?
Chris admitted to thinking the process may be too much for Matt.
"It's been a wild ride. There's gonna be times when you're going to want to punch me in the face. We're gonna be angry. We're gonna be mad at each other. We're gonna love each other. We're going to cry together. These are all of the things that are about to happen. I know you don't believe me know, but trust me."
The host finished with, "It all happened."
Watch the full interview here.
Mark your calendar:
Matt's season of The Bachelor premieres Monday, January 4th on ABC.
Want to stay up-to-date on all things Bachelor Nation?
Check out the Get'n Cozy With Erin Hill podcast for exclusive interviews with cast members from The Bachelor, The Bachelorette, and beyond! Here is the most recent episode.
What are you most excited for on Matt's season? Sound off in the comments!
---