Captain Lee Rosbach Discusses "Devistated" Carl Radke And Debunked Rumors About His Called Off Wedding
Contrary to the rumor mill, guests received a "full refund" from the called off ceremony.
Staff September 15, 2023 8:46am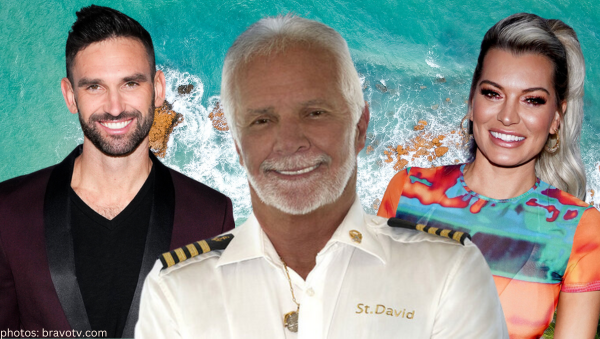 Below Deck icon, Captain Lee Rosbach, commented on Carl Radke and Lindsay Hubbard's broken engagement.
ICYMI- the Stud of the Sea and  the now-sober Summer House star bonded over Carl's battle with substance abuse. Lee's son died from a drug overdose in 2019 and has supported for Carl since.
Bravo TV's 'Boat Daddy' declared Carl "is as devastated as anybody I've ever seen."
"One thing that amazed me is the interest in this," continued Captain Lee.
"It was going to be a very high profile wedding. It was going to be broadcast on Bravo."
Captain Lee showed empathy for Carl, "Is there a graceful way out of something like that?" adding, "You're under a microscope – everything you do."
Additionally, Captain Lee debunked the rumor that Carl and Lindsay's wedding guests weren't able to get a refund on the accommodations for the called-off wedding.
"I received an email from Carl and Lindsay today saying,' You have until about the 13th to cancel your rooms.'"
"Full refund and they got really outstanding rates for the resort so whoever was going … it wouldn't hurt them too much."
View this post on Instagram
Do you think Carl could have handled his break up with Lindsay better? Sound off below.
---