Caitlyn Jenner Interested In Joining RHOBH Cast
Ashley Hoover Baker March 26, 2020 9:31am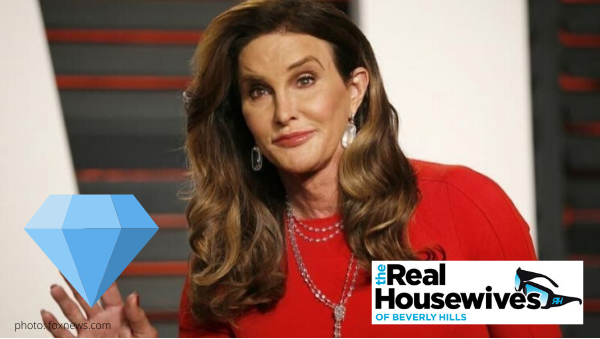 Caitlyn Jenner is interested in joining the cast of Real Housewives of Beverly Hills. Lauren Zima from ETonline.com recently spoke to Caitlyn and Sophia Hutchins on Tuesday, and they spilled their tea on their  RHOBH aspirations. "I could see myself getting in there with some of the drama."
Caitlin's reality tv background:
In addition to years on Keeping Up With The Kardashians and the myriad of E! spin-offs over the years, Caitlyn clarified her reality experience runs even deeper. "You know, I've done reality television pretty much all my life -sports is reality television."
Caitlyn's future on reality tv:
"I did watch an episode [RHOBH] with you [Sophia] two nights ago, and I honestly kind of got into it," Caitlyn confided in ET.
Sophia's take on joining RHOBH:
"I would be on [RHOBH] in two seconds," Sophia announced. "Andy, call us!" she joked of Bravo's daddy, Andy Cohen.
Connections to the cast:
Caitlyn commented, "I like Lisa [Rinna]. I've known her for years, and years and years… Talk about someone who always reinvents herself… She's funny and fun," before revealing the former Olympian also knows actress Denise Richards.
Sophia detailed why Lisa is her favorite RHOBH star. "I'm always posting dancing videos with Lisa Rinna inspo. I think she's a riot." Watch the full interview here.
To get more Kardashian content in your life, make sure to check out the Kar Dishin It podcast. Here is Jessica and Marcy's most recent episode. For more Real Housewives news and gossip, subscribe to the On This Day Entertainment podcast. Here's the most recent episode breaking down the trailer for RHOBH season 10.
Do you think Caitlyn and Sophia would make good additions to the RHOBH cast? Drop your opinion off in the comments!
---