Billie Lee Describes "Creepy" Party Crasher "Charging" Towards Her And Tom Sandoval
Staff September 3, 2023 8:32am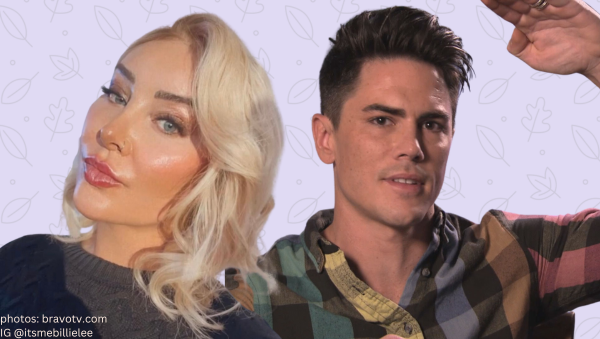 The loafered kerfuffle heard 'round the world:
Vanderpump Rules 'friend of,' Billie Lee, remains the only insider to speak of the physical altercation from the season 11 finale party that Tom Sandoval helped halt.
The former SUR hostess took to her Instagram story to give insight into the scuffle that befalled.
Billie Lee was "going to the bar to meet Tom and this guy came running at me and he was like, 'Oh my god Billie I know you. I know you but you don't know me.'"
After naming the city and state Billie grew up in, the category one creeper asked, "Why don't you go by your last name? … And he knew my last name."
"He knew things about me that is not public."
"A couple hours later, the same dude is charging at us," continued Billie. "We were just in a group talking and he's throwing glasses or flowers as he's charging."
"Security is running after him. He goes past Tom and he starts to pick up the chair. That's when Tom ran after him and grabbed the chair."
"I don't know this dude. Apparently, no one knows him. I don't know how he got into a private event. All I knew was that he was creepy from the start. He knew way too much personal information about me that's not public and then he went crazy."
View this post on Instagram
ICYMI:
This may be the softest squabble I've ever witnessed …
Did you ever wonder about Billie Lee's last name before this incident? Does this entire fight feel as staged and thirsty to you as it does to me? Sound off in the comments.
---