Bethenny Frankel Drops Bomb Regarding The Employment Status Of The Winner Of 'The Big Shot With Bethenny'
Milokssy Resto is NOT working for the former RHONY star.
Ashley Hoover Baker May 20, 2022 12:37pm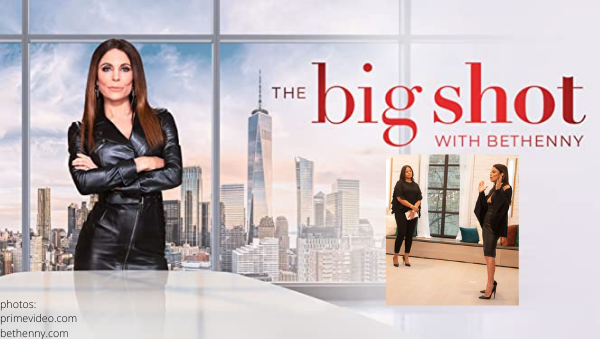 Mention It All:
Former Real Housewives of New York star, Bethenny Frankel, made an appearance on Watch What Happens Live and dished on the employment status of the winner of Big Shot With Bethenny's Milokssy Resto.
Boss B:
In case you missed it, Milokssy earned the title of MVP of Operations of Skinnygirl during the first (only) season of the HBO Max's original reality show.
When asked about Milokssy's role within Bethenny's enterprise, Bethenny confessed who was, in reality, "running the show."
Milokssy "hasn't actually been running the show."
Bethenny is still in charge, clarifying "I'm running the show with a girl named Andy."
What happened to Milokssy's prize/job?
During a very artful marriage of answering a question while self-promoting, Bethenny managed to drop the name of the book she was promoting in her response to Bravo's daddy.
"Milokssy. I don't know how to say this about business because Business Is Personal…"
"She retraded on the salary."
Oh, and Bethenny name-dropped while she was at it. Damn, she's good…
"As Mark Cuban told me, 'Whenever someone retrades [any modification to the previously agreed to terms and conditions of a transaction] on a deal, you don't do the deal."
Did you watch 'The Big Shot with Bethenny?' Did the show give you major anxiety? Just me?!?! Did Milokssy low-key get lucky with this failed deal? Sound off in the comments.
---