Bethenny Frankel: RHONY Premiere Was The 'Middle Finger To Me.'
Ashley Hoover Baker April 9, 2020 9:41am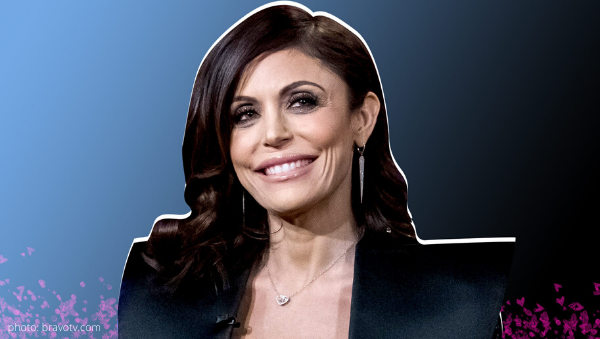 Bethenny Frankel said the first minutes of the Real Housewives of New York premiere was the 'middle finger to me' after her departure after season 11. The entrepreneur chatted with ExtraTV via Zoom and detailed how she felt while watching the show she starred on seasons 1-3 and 7-11.
B watched the premiere!
"The beginning of the show was the proverbial middle finger to me," explained B to Renee Bargh. "The women have definitely had some unpleasant things to say about me… I wish them well."
What hurt Bethenny the most?
Possibly the most 'unpleasant' thing said about the founder of BStrong was from the former Countess, Luann de Lesseps.
According to the Daily Mail, Lu dished, "'I feel like this season, because [Frankel's] not there, the women have a place to express themselves and show more of their personality,' de Lesseps said during a podcast. 'I think this is the best season yet. It's like, Bethenny who? It's the best season ever!'"
Hurt feelings won't stop B:
Bethenny didn't seem too bothered by her former co-star's commentary of her, saying that RHONY is not the kind of 'inspiring' and 'uplifting' content people want to see during these unprecedented times.
Tea with a side of shade, anyone?
Queen B couldn't resist taking a jab at the premiere's ratings without her, "The ratings overall in television have never been higher and perhaps the ratings on Real Housewives aren't doing well because it's sort of not maybe the content that is inspiring people to do what they need to do right now." Bryn's mom continued, "Or maybe they want to watch the news or something uplifting or some way to pay it forward."
What Bethenny is doing now:
Bravo's fan favorite has been dedicating her time and money to those in need during the covid-19 crisis. B and her BStrong Foundation have stepped in to donate a whopping 250k masks to NYC hospitals. "We will have distributed over $16 million worth of aid this week and that will grow exponentially."
Need more RHONY in your life?
Samesies! Check out the Pink Shade with Erin Martin podcast for a hilarious recap of the RHONY season 12 premiere episode. Erin Martin will be doing recaps weekly, so make sure you subscribe! You won't want to miss an episode.
Did you miss Bethenny on the RHONY premiere? Drop your opinion off in the comments!
---