Watch The Season 5 Preview Of Below Deck Med Here
Captain Sandy Yawn, Hannah Ferrier, and Malia White are back with a new crew for a wild season in Mallorca, Spain!
Ashley Hoover Baker April 28, 2020 7:33am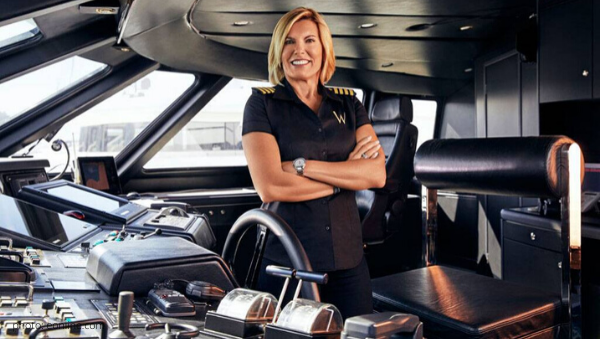 Who run the world? Girls!
The season 5 preview of Below Deck Med is here! Join Sandy Yawn, Hannah Ferrier, Malia White, and a new crew for a drama-filled season in Mallorca, Spain!
Bravo's teaser follows the crew on the show's largest ship to date, as Capt. Sandy hints at a large source of the season's drama,  "It's been brought to my attention that you have drugs on board." Whether she's talking to a charter guest or staff member is unknown.
The Chief Stew:
It appears that Hannah has her hands full this season, as she has issues with her boss and her crew.
Captain Sandy tells Hannah, "I could have fired you a long time, Hannah. I could have fired you last year, or the year before."
Hanna's drama doesn't end there. She also appears to find herself up against her two stews, Lara Flumiani and Jessica More, as well as Malia.
The Boat's Bosun:
Malia will stay busy managing her all-male team of deckhands led by Pete Hunziker, as evidenced in the preview when she tells Pete and the other deckhands Alex Radcliffe and Robert Westergaard, that they need to "respect" the fact that the boat is being led by women.
"Girls don't leave to be called 'sweetie' all day," she says at another point in the clip. "Especially when I'm your boss."
Captain Sandy:
In case you missed it, Capt. Sandy suffered a heart attack, but is thankfully doing well. Here are the details.
Watch the preview for yourself:
Do you think the drugs belonged to a crew member or a guest? Drop your predictions off in the comments!
---