90 Day Fiance: Nicole Nafziger's Father Arrested Again For Narcotics
Tyler Nafziger was in possession of Fentanyl and crack pipes.
Ashley Hoover Baker January 13, 2020 12:38pm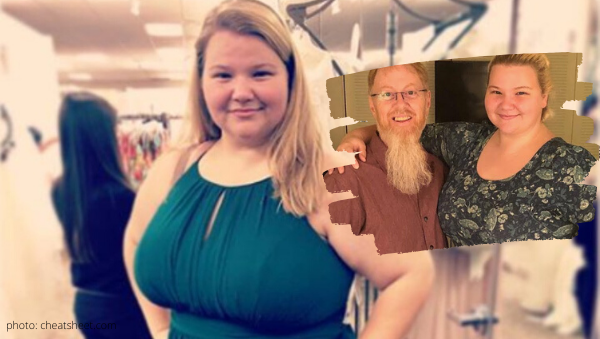 90 Day Fiance alum Nicole Nafziger is going through it with her father, as he was arrested (again) for narcotics in Sarasota County, Florida. Tyler Nafziger was in possession of Fentanyl and drug paraphernalia. According to Starcasm, "He is currently in custody facing charges of Possession of a Controlled Substance Without a Prescription (Fentanyl) and Drug Equipment Possession."
According to the police report, "During my search of the vehicle two glass pipes with residue were located. One pipe was located in the center console and one was located in the pocket of the driver's side door. These pipes were consistent with paraphernalia used to ingest cocaine. Nafziger was read his Miranda Rights and agreed to speak with deputies. Nafziger advised that the crack pipes were his and that he uses crack cocaine. Nafziger stated on scene that he was not sure how the white powder substance got inside his vehicle. Nafziger stated that it might be cocaine, but was not sure. The white powder substance was tested at Headquarters and not on scene for safety purposes. A minute portion of the substance was tested and yielded a positive result for the presence of Fentanyl. The Fentanyl weighed approximately 1.5 grams in bag."
In Touch reported, "The Bradenton, FL native is still in custody. His bond was set at $1,500 for each charge and his arraignment date was set for February 14." They continued, "Tyler allegedly revealed the crack pipes were his, and that he uses crack cocaine. Officers later tested the bag with the white powder substance at police headquarters, and the results came back positive for the presence of Fentanyl. Both Tyler and the passenger denied knowledge of the bag being in the car, but they were both charged with possession of controlled substance (Fentanyl), and Tyler got an additional charge for the pipes."
The last time Nicole's Instagram followers got an update from her dad was in May of 2019. She captioned a photo of herself, her dad and her daughter with "♥️♥️♥️♥️♥️♥️♥️♥️."
View this post on Instagram
If you can't get enough 90 Day Fiance, you should check out the Pink Shade with Erin Martin podcast. Erin hilariously breaks down all things 90DF, Love After Lockup and so much more. Click here to listen to the most recent 90DF episode!
Do you think Tyler will be able to clean up his act for his daughter and granddaughter's sake? Sound off in the comments!
---