Fired 90DF Star Larissa Dos Santos Lima Has A New Gig-EE
Like it or not, the Kylie Jenner look-alike is back in the spotlight.
Ashley Hoover Baker October 24, 2020 11:16am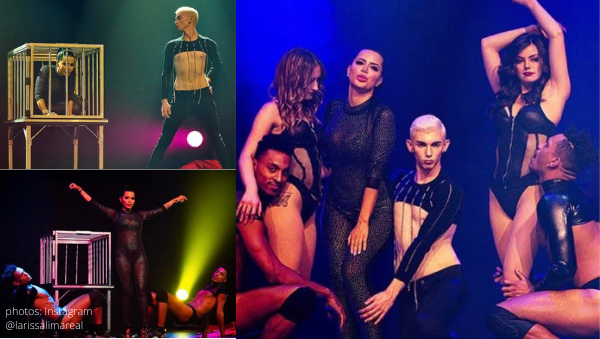 Just because Larissa Dos Santos Lima was fired from 90 Day Fiance, that doesn't mean she would just disappear from the world of entertainment… but will she?
The gig-ee:
The controversial former TLC star teamed up with magician Jack Alexander to assist with his act. "I can't believe I let my good friend magician @jackalexander saw me in half!! 🤪🔪🤣 I was so scared Jack might make me disappear forever but he a professional and he know what he doing! 🤣✨ I felt sexy, playfull and had so much fun to do this. [sic] "
It's more than JUST a magic show:
Jack Alexander: Magician Exposed is a YouTube reality show navigating both his personal live and the creation of his stage spectacular! From the preview, it appears to be a hefty amount of drama going on behind the scenes, which the self proclaimed 'Queen' is no stranger to….
A source told TMZ, the former Mrs. Colt Johnson was "legitimately nervous Jack would make her vanish forever!!!""Larissa trained for the part for several weeks and her only request — no tricks with fire, after learning Jack was originally planning on having her appear from a box engulfed in flames." Perhaps she was scared she would melt?!?!
Larissa even teased her fans with the possibility she would go on the road with Jack's show post covid.
Watch for yourself:
Need more 90DF in your life?
Check out the Pink Shade podcast for hilarious breakdowns of your favorite TLC shows and more! Listen to the most recent episode!
Do you think Larissa's 15 minutes are up or will she continue to work in show business? Sound off in the comments!
---