LVP Spills The Tea On VPR Newbies Max Boyens And Brett Caprioni's Racist Tweets
"I do not condone any of the heinous comments made in the past by Max and Brett."
Ashley Hoover Baker January 17, 2020 9:12am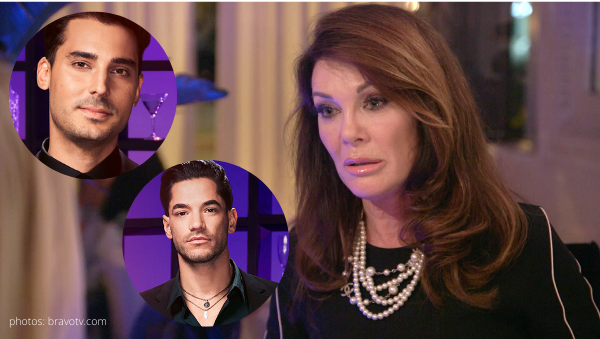 Lisa Vanderpump spills the tea on the new Vanderpump Rules Season 8 cast members, Max Boyens and Brett Caprioni's, racist tweets. Spoiler alert- the restaurateur is NOT here for racism and bigotry.
In a statement to People, Lisa explained, "I do not condone any of the heinous comments made in the past by Max and Brett and I am glad they understand the severity of their offenses and have shown utmost remorse and contrition."
The former Real Housewives of Beverly Hills cast member continued, "I embrace a community of diversity and do not tolerate bigotry of any form within my workplace. Max and Brett are both appropriately ashamed of their past obnoxious teenage arrogance and casual use of unacceptable terms. While both have now matured as adults, they have shown remorse for their prior reckless defamatory statements."
The animal rights advocate concluded her statement by saying, "I do sincerely believe both have learned the power and impact words can have, and I have every hope this will be a lifelong lesson for them as we move into this new decade." Let's hope she's right.
Did you miss the racist tweets that circulated the internet? Don't worry, I got you!
Make sure you listen to me break down this hot topic and the rest of the week's celebrity and reality tv news on the On This Day Entertainment podcast. New episodes drop on Fridays! Have you subscribed?
Do you agree with Lisa and believe the newbies have "shown remorse" from their language from the 2011 and 2012 tweets and should keep their jobs? Spill your tea in the comments!
---