The 6 Best Salons in Atlanta that You've Already Seen
Find out where to FIX that WIG!
Staff August 14, 2017 2:00am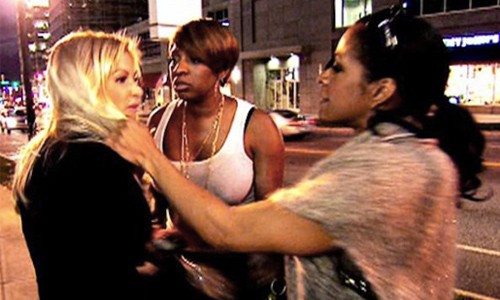 If you've been victim to a wig-pulling (Kim Zolciak) or a weave snatch, it's time to take a tip from the cast of the Real Housewives of Atlanta, Love & Hip Hop Atlanta, and Kandi's Wedding! These are the best salons in Atlanta to get your weave touched up, your wig fixed, or your hurrr did!
1 . Lawrence Washington Salon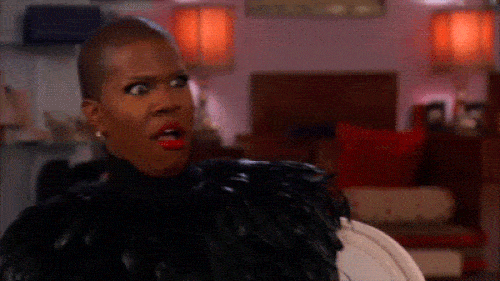 Leave it to the Fashion Queen, honey! Give Lawrence Washington AKA Miss Lawrence a visit and you'll be in the likes of Jennifer Holiday, Ciara, Serena Williams and Kenya Moore. Okayyyy! You know Kenya stopped by here in RHOA Season 6 to fix her thirsty roots! — Um…What happened?! —
2 . Edge Salon Buckhead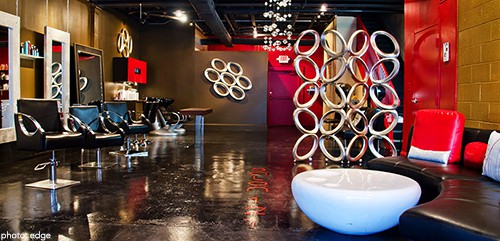 Let's say your weave wiggled out while you were on the stripper pole (Amber Priddy!)… and you need to get it right before the next night? Better make an appointment b****! — What happened here?! —
3. The J Spot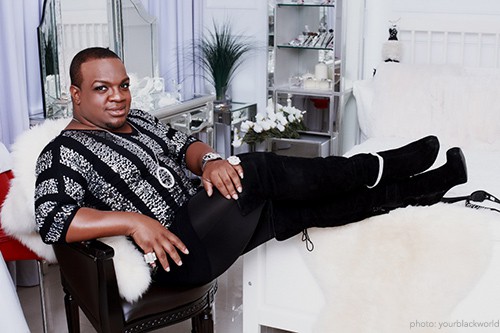 Better get your heels on, gurrrrl! If you visit the J Spot Salon you better believe Derek J is going to serve it up to your head in his stilettos and you do NOT want to disappoint this Fashion Queen! This trendsetting celebrity hairstylist even won a stolen weave lawsuit! Mmmmhmmm. One thing's for sure, your weave won't be going anywhere if you visit his Atlanta salon! — What happened here?! —
4. Salon Panna'e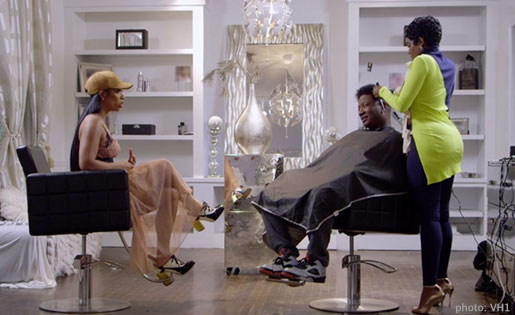 However the hell you say it, Salon Panna'e means serious style business… just ask Yung Joc who got glammed up at this reality TV beauty salon in LHHA Season 6! They offer a full range of services for both men and women! — What happened here?! —
5. Pressed Natural Hair Care Salon (NHCS)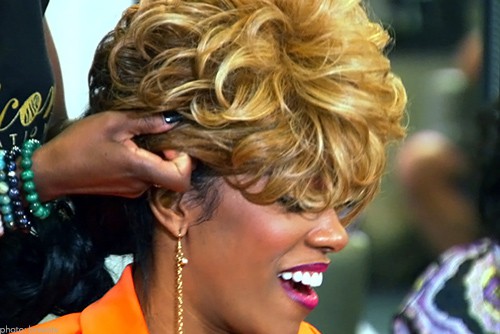 What do you do when a frenemy ends up with a fistful of your extensions?! You visit Nikk Nelson's Pressed Natural Hair Care Salon! Just ask Porsha Williams who visited this hair salon on reality TV show RHOA. They helped her perfect that Halle Berry Baps look even when Kenya Moore was trying to make her look a fool and threw her a$$ out of the party! — What happened here?! —
6. Graffiti's Swag Shop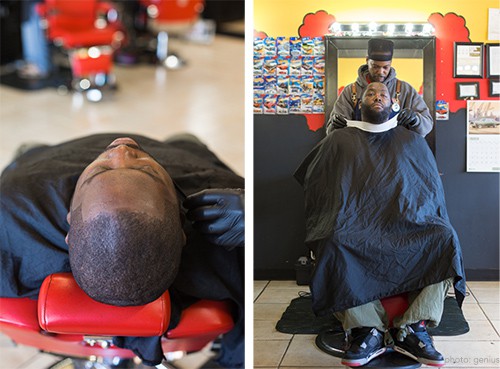 Men… don't think you're safe from a snatch! Go to the barbers at Killer Mike's Graffiti's SWAG Barber Shop for a shade-proof shave or grooming and check out their Instagram for inspiration. — What happened here?!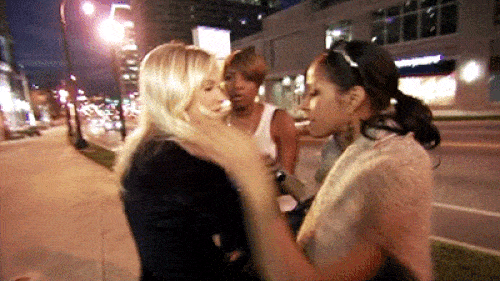 Check out all the locations from RHOA, L&HHATL, and Kandi's Wedding!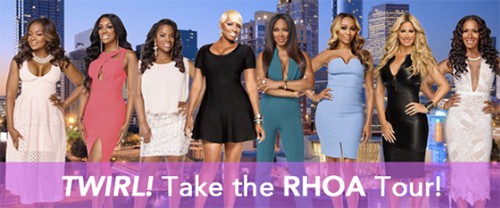 ---