Tanya Sam Ditches RHOA Filming After Alleged Stripper Scandal
ICYMI, the 'friend of' the housewives' rendezvous with a male stripper also involved Porsha Williams.
Ashley Hoover Baker November 23, 2020 2:23pm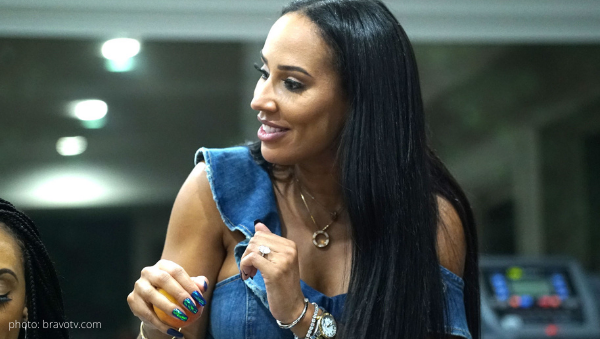 Life isn't all PEACHes and cream for Tanya Sam….
It was, ALLEGEDLY, for the 'friend of' the Real Housewives of Atlanta star at Cynthia Bailey's bachelorette party last month. In case you missed the rumor involving Tanya, the male stripper, and Porsha Williams, here ya go!
Tanya's done:
According to a TMZ source, "Tanya's not happy about the alleged stripper sex incident being so heavily promoted for the upcoming season, so she stopped filming about halfway through."
🍑 The Real Housewives of Atlanta's trailer gave us more delicious threesome drama than we got in a whole season of 💎RHOBH. #rhobh #rhoa

— OnThisDayENT (@OnThisDayENT) October 31, 2020
It's not just about the alleged hookup:
TMZ continued, "We're told she had other issues too — like her relationship with her fiancé and his alleged cheating taking center stage on season 12 — but the stripper scandal was the last straw."
Watch the preview for yourself!
Will Tanya appear on RHOA again?
Tanya hasn't officially quit 'RHOA,' but she's done with season 13. Audiences can expect to see Tanya at the beginning of the season, but only for a few episodes.
At this point, Tanya isn't even considering filming the reunion show.
Want to stay up-to-date on all the latest celebrity and reality tv news?
Do you think there is truth to the Tanya/Porsha/male stripper hook up rumor? Drop your scandalous opinions off in the comments!
---