Southern Charm Lawsuit Does Not End Well For Kathryn Dennis
Kathryn's former friend, Lara Dawson, avoided jail time after filing a false police report.
Ashley Hoover Baker February 4, 2020 12:35pm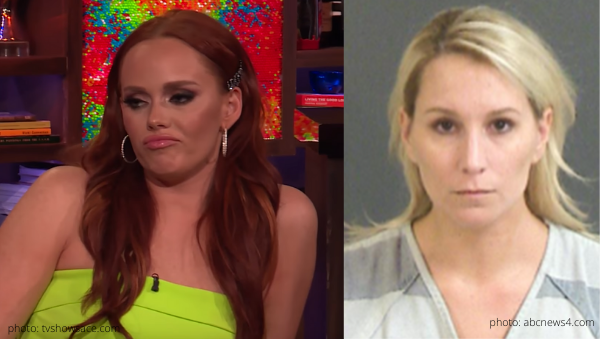 Southern Charm's Kathryn Dennis received some unpleasant news after her former friend, Lara Dawson, avoided jail time after filing a false police report.
The Blast got their hot hands on court docs stating, "Dawson appears to have scored a victory with prosecutors dropping the case entirely. South Carolina prosecutors have filed a Nolle Prosequi in Dawon's criminal case, meaning they are no longer pursuing charges against her." Lara was facing 5 years behind bars after being falsely accusing Dennis of burglary.
Lara's claim:
Lara's legal issue began after a September 27, 2019 incident in which Lara called the police to report Kathryn was breaking into her home. Officers quickly responded to the home where the alleged burglary was in process. Lara told police that she and Kathryn were "former friends" at the scene of the alleged crime.
Lara told the officers she watched Kathryn go in and out of her home with her property. She also claimed her home had signs of forced entry on her porch door, and that she saw Kathryn with another man in a red shirt and driving in a black Honda SUV.
Police findings:
Officers did not see any evidence of a forced entry or anybody inside the home, which was the basis of the initial call to authorities. The police report read, "There was what appeared to be pre-existing damage to the framing on the lower part of the door. The exposed wood looked aged and roughly in the same condition to the rest of the framing," according to The Blast. Lara was then arrested and charged for filing a false police report; however, she was released the following day.
Kathryn and Lara's history:
Never forget, Lara was involved in Kathryn' custody battle with Thomas Ravenel. Lara was Ashley Jacobs' former roommate, also known as Thomas ex-girlfriend. The drama on top of drama doesn't stop with this group!
Any theories on why the charges were dropped? Leave your predictions in the comments!
---