Here's A Sneak Peak Of The Next RPDR Mini Challenge And Jan's Break Down
The Queens kiki in a fierce and shady mini challenge.
Ashley Hoover Baker April 16, 2020 3:28pm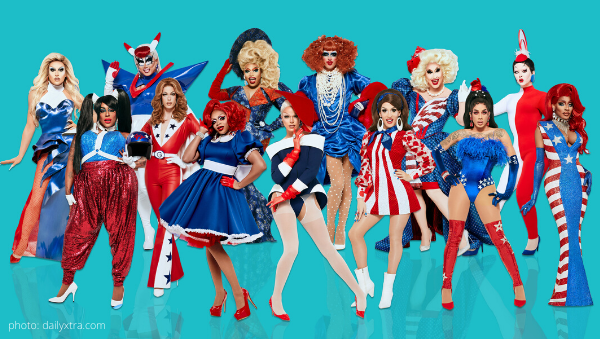 Hey kitty girls! Need an extra dose of RuPaul and her girls? I have your back.
A sneak peak of the next RuPaul's Drag Race episode has dropped (courtesy of Access Online), giving us something to look forward to while in isolation.  Jan serves all the emotions, while the fierce mini challenge dishes the jokes and a major side of shade.
The aftermath of the Madonna Ru-sical challenge:
Following Brita Filter's dramatic 'sashay away' from the competition last week, Jan had an emotional breakdown, claiming Brita was one of her best friends.
You'll have to watch the video for yourself to learn which of the other ladies threw some delicious shade Jan's way. The classically trained singer and dancer was accused of  deflecting her feeling from her mediocre performance in the Madonna Ru-sical challenge to the tragic elimination of her 'BFF,' Brita.
The mini challenge:
RuPaul enters the Werk Room to pair the remaining queens up for the week's mini challenge, where the Queens will 'kiki' with another pair of queens to present the other team a personally curated gift box, courtesy of FabFitFun.
The maxi challenge:
The full episode of RPDR will show the queens creating and marketing products for the new drag queen lifestyle brand, "Droop." (Gwyneth Paltrow's Goop wishes!)
Bob Harper will make a guest appearance and disco icon, Chaka Khan, will act as this week's guest judge. Can I get an amen?!
Watch the Queens kiki here!
Need more RPDR in your life?
I feel that! If you're not listening to the Alright Mary podcast, you are missing out! Check out Colin and Johnny's most recent episode here.
Which Queen do you think will be next to sashay away? Drop names in the comments!
---