Vanderpump Rules: The Emancipation Of Scheana Shay
There is 'Justice for Scheana' after VPR editor, Bri Dellinger, admitted to giving the OG an unfair edit.
Ashley Hoover Baker May 13, 2020 10:39am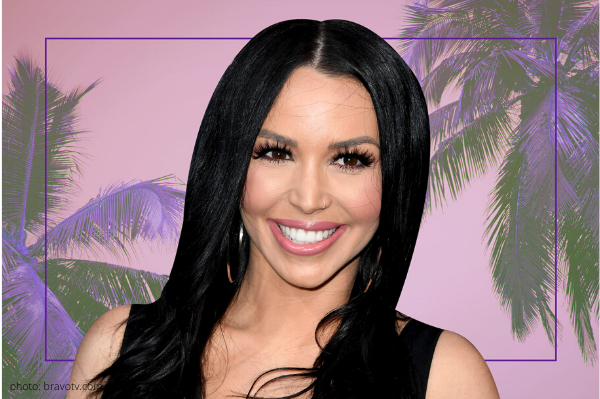 The Emancipation Of Scheana Shay is upon us. Finally, there is 'Justice for Scheana' after Vanderpump Rules editor, Bri Dellinger, admitted to giving the OG an unfair edit on Bravo's hit show.
The unprofessional editor told all:
There was a revelation on the "Twisted Plot Podcast With Evelyn Marley" in which Bri admitted to trolling Sheshu in the editing room. "If Scheana knew what was good for her, she'd befriend me because my favorite game is finding all of the embarrassing things that Scheana does and putting them all in."
The anti-feminist continued, "[The editors] joke that Scheana's memoir will be Death By a Million Embarrassments."
Oh, but it got worse…
Bri even went as far to admit that she manipulated the edit between Scheana and her co-star Stassi Schroeder's 14 year old brother, Nikolai Schroeder, to make it look like Scheana was interested in him romantically. "It was so funny," Bri detailed on the podcast. 'We were watching the scene and were like, "Okay, this is over the top, I realize that, but how can we resist?" … Yes, I set it to funny music and I added a funny [sound] bite, but she did that."
The editor continued, "We asked her in the interview, 'How young would you go?' and we didn't tell her it was for the Nikolai scene, of course."
The podcast where Bri 'mentioned it all' has been deleted. I linked an audio clip of the now-deleted podcast on my Instagram page. In case you want to hear a tidbit for yourself…
How Scheana Got Her Groove Back:
Queen Sheshu has really stepped up this season to clap back at her haters if she feels she is being unfairly treated. After the cringe worthy scene of the SURver and the 14 year old boy aired, Scheana tweeted, "It was most definitely NOT about Nikolai. You ppl are disgusting for thinking this,' she rebutted. 'He's a kid I've watched grow up.'
She also continued to make her voice heard by making guest appearances on Instagram live feed and a You Tube page to set the record straight.
During an Instagram Live with Hampton Water's Jesse Bongiovi, the Good As Gold goddess explained she created a YouTube page because she wanted her fans to "see the full Scheana," including "the bad side, the good side, all of it," which has been otherwise absent on VPR.
Scheana also took time to zoom with Everything Iconic host, Danny Pellegrino, on his You Tube page.
Danny and Scheana discuss how she is portrayed on VPR vs who she really is, how these negative edits have affected her livelihood and more. Here is the full interview.
Scheana's fans react:
In addition to the hashtag, 'Justice for Scheana' going viral, one Instagram user wrote, "My biggest issue with her edit was them making her look like a pedophile. That's not funny on any level at all. I felt really bad for her."
Another posted, "We aren't stupid and see the bullshit. Basic [Stassi] and bowtie [Beau Clark] don't have HALF the comedic timing or energy as ya gal ScheSche. Would honestly watch her over Baloney&Wartz [Katie Maloney Schwartz and Tom Schwartz] killing their reptile any day," to the 'gram.
Another posted, "I'm glad this is being addressed, it's been taken too far this season," while another wrote, "Take care of yourself!! Fighting for justice is HARD work 👏👏👏."
Sheshu's number one fan weighed in:
In April the "One More Time" crooner's mom, Erika van Olphen, tweeted, "It's so annoying to me as a mom that some of the biggest things that my daughter Scheana's done (professionally & personally) aren't shown on VPR."
Sheshu's mom continued, "For y'all who keep talking crap about her 'life' try and remember that you only see the tiniest EDITED fraction of her 'life.'"
As a VPR superfan, I agree. Scheana reminded the Instagram Live viewers that there has not been a single reference to her hit podcast, Scheananigans With Scheana Shay, made in her two of creating audio content while starring on Vanderpump Rules. While filming season 8  (which is currently airing), Scheana has continued her fertility journey. You might have missed that plot point while grabbing another White Claw as it was mentioned for only a brief moment, leaving myself and other Scheana stans wanting more.
Don't want to miss the latest on your favorite reality tv stars?
I can't say I blame you! Check out the On This Day Entertainment podcast to stay up-to-date with the latest on your favorite Bravolebrities, reality tv stars, and celebrities. Here is the most recent episode.
Do you think Bravo should terminate Bri for her shady editing? Drop your opinion off in the comments!
---