Drag Race UK: Cherry Valentine's Cause Of Death Revealed
George Ward died of suicide.
Ashley Hoover Baker February 10, 2023 8:55am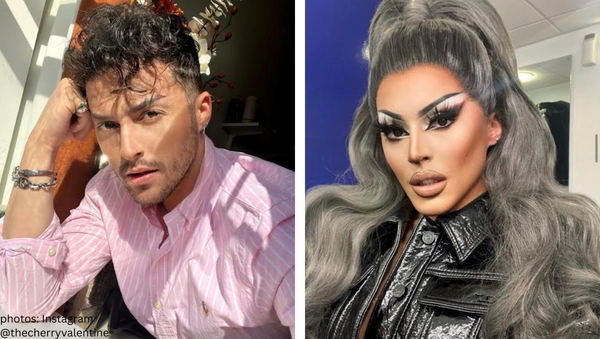 As Drag Race lovers from around the world continue to mourn Cherry Valentine's untimely death, the cause has been announced.
The Sun reported that RuPaul's Drag Race UK contestant, George Ward, died of suicide.
The Gypsy Queen and Proud creator's death was announced in September 2022 by their family. The 28-year-old non-binary artist used they/them pronouns.
They were "struggling" to cope with fame which resulted in disrupted sleep patterns as well as suffering from depression before their death.
The inquest heard that George was found dead by their friend/flatmate, identified as "Kate" in Hornsey, North London.
According to Kate, "they seemed normal but recently noticed that they had been sleeping late and getting up late." Kate added that her friend's ex had recently got engaged … and believed that "Ward's extravagant behavior was a mask."
"[Ward] previously suffered from depression… this is something they have battled with," included the post-mortem report.
---